We all have been in a situation where the house recently got some woodwork and that all looks nice until you look at the floor and there are tiny dust particles everywhere.
You cannot walk from one room to the other barefoot without feeling itchy on the inside because of all the dust sticking to your feet.
It is cases like these that make people feel the need for dust collectors and while you might be thinking that they are expensive, they are not all that costly. So, let me walk you through some of the best dust collectors available in the market.
Top Picks Dust Collectors
1. BUCKTOOL Dust Collector With Remote Control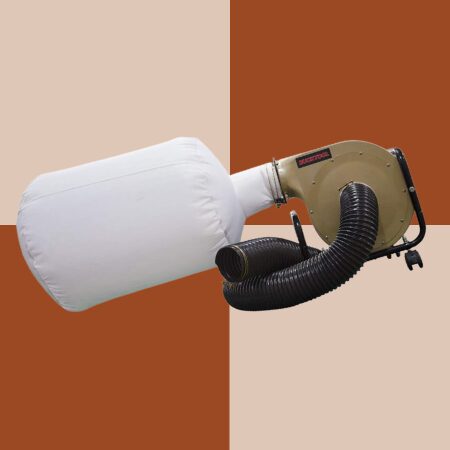 One of the best dust collectors of 2023, that made it to the top of this list is the BUCKTOOL Dust Collector with Remote control. As the name suggests, it is remote-controlled, with a range of 15m, which increases the ease of usage and efficiency in the work.
This dust collector tool is designed in just the right way, with a powerful motor for long life and a good air suction capacity of 550 CFM. Its good suction capacity allows it to deal with any woodworking machine, large chips, jointers, saws, sanders, and planers.
Features:
The BUCKTOOL Dust collector has a portable and easy-to-move handle.
With an attached bag of 13 gal capacity, it can be used with 4 types of Hoses according to the requirements.
The dusting tool is inbuilt with 2-micron bags whose function is to filter and purify the air.
It has a Wall-Mount Bracket which is valuable for saving space.
A good quality hose and a Safety Cup are also attached to it for safety and efficiency.
It also has a balanced steel radial fin impeller with a fast speed of 3450 RPM.
Thus, inbuilt with these superb features, it is indeed one of the Best Dust collectors available in the market.
2. WEN Dust Collector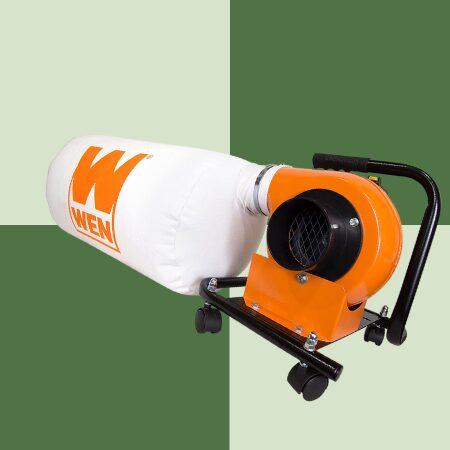 The second Dust Collector which made it to this list is the WEN Dust Collector. Built with a 6.7 amp motor and a suction capacity of 660 cubic feet of air per minute it is the one that sucks. It is compact and easy to handle which makes it easy to store and carry around, and also increases the efficiency of work.
A big advantage of this product is that it is easy to assemble and the noise factor is quite low as compared to other industrial tools, so there are no adverse effects.
Features:
The WEN Dust Collector has a 4-inch dust port and 6-inch impeller, which together allow it to work with different types of woodworking tools.
It is versatile and has compact features for ease of storage and transportation.
By removing its wheels, it is easily mountable on walls and at heights for satisfactory cleaning.
It has four 1-¾ swivel casters which can be locked to avoid unwanted motion during operation.
Furthermore, it comes backed up with a 2-year warranty and great customer reviews. Thus it is one of the best dust tools available in the market, at your service. high-velocity
3. WEN Woodworking Dust Collector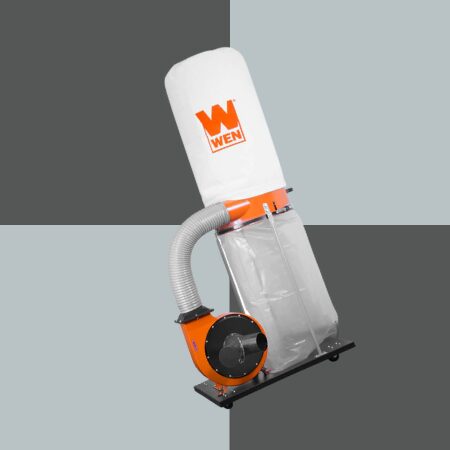 The next tool on our list is the WEN Woodworking Dust Collector, which is going to be a great help when the thought of cleaning strikes you. A good choice to control the mess, this tool can do wonders in its job of cleaning every small particle in your house.
This Dust Collector has an included vertical Dust bag with a holding capacity of 50 gallons, thus you don't have to worry about emptying it again and again. You can complete your work and then empty it in a single go.
A big plus point of this Dust Collector is that it is easy to assemble and the noise levels are low, which increases working efficiency and reduces the chances of irritation in the eardrums.
Features:
It has a high-speed rotation impeller with a speed of 3450 RPM leading to maximum suction.
Inbuilt with a powerful 16- amp motor, it creates 1,500 cubic feet per minute high-velocity circulation for dust collection purposes.
It has a mobile base with 4 swivel casters which help you avoid unwanted movement during operation.
It has such a provision where you can attach up to 2 tools in its dual 4-inch air inlets.
Adding to all the features above is that it comes with a 2-year warranty, so you can worry less and work more.
4. Shop Fox W1826 Wall Dust Collector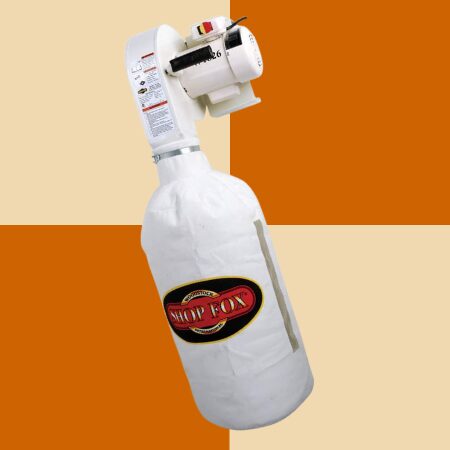 This product is going to help a ton when it comes to cleaning out the entire place with ease. Many reasons prove this statement to be true, for example, the product specially features a window that allows you to take a look inside the dust bag.
This helps you determine how much dust has been accumulated in the bag. To make disposal an easy task for you, a zip bottom has been used. This will help immensely as dust is less likely to fall on you when you are getting rid of it.
This is important because it can get difficult to remove dust from specific types of clothing. The product has a single intake hole that is 4 inches big. The micron bag of 2.5 includes a capacity of 2 cubic feet.
To make storage easy and to easily carry it around, this product has features that make it possible for you, the bag which it has can be inflated and deflated, and to make things better, it measures up to 44 inches in height. So, you can just deflate the bag, put it in your car, and bring it to your workplace from your house or the other way around.
Features:
The intake hole is about 4 inches huge.
The bag measures up to 44 inches when inflated properly.
A single horsepower motor is included with the product.
5. Shop Fox W1666 2 HP 1550 CFM Dust Collector
No one likes it when the place you are standing at the moment is all dusty and dirty. This could be your workplace that recently got some woodwork done or your house. Either way, being surrounded by dust is not pretty in any scenario.
This is why it is best to have something that will help you get rid of this dust with ease to help you end up with a cleaner, dust-free space, and this dust collector from Shop Fox is an amazing option that you can go for. If you are wondering, the amount of air this product can suck into its bag is about 1,550 CFM.
This helps best when there is too much dust on the floor that has to be collected. It uses the classic standard of static pressure that measures up to 12.3 inches. The amount of standard bag filtration can reach up to 2.5 microns and the bag volume of about 5.4 cubic feet aids enormously to suck in the dust that has spread all over the place in a single go.
So, grab this dust collector, put on some slippers, and get to work to finish only after you are done cleaning the entire mess up.
Features:
The draw of the motor amplifier goes up to an impressive number of about 220-volt up to 12A.
The product is capable of sucking air with 1,550 CFM straight.
Buyer's Guide To The Best Dust Collector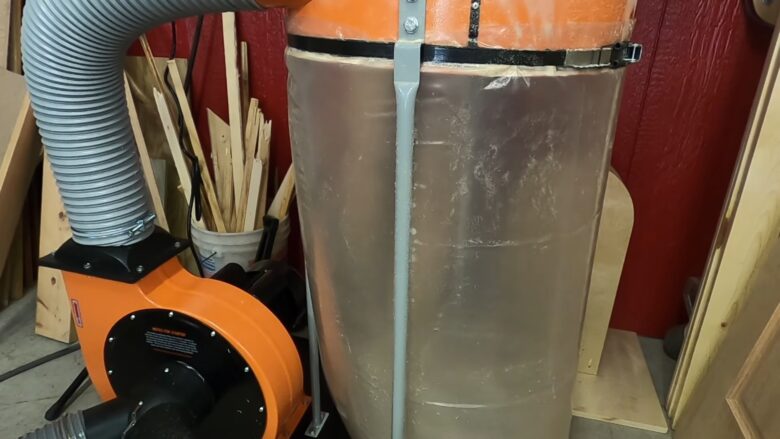 When it comes to dust collectors, know that you will not be short of options. It is a super difficult task, especially for someone who has little to nothing knowledge about them. Such people require a buyer's guide to make sure that they select the right option which fits their needs perfectly.
There are dust collectors that will fit your preference and suitability pretty well but they may not necessarily be the best option in your budget just because you did not know what to look for and what is ignorable in dust extractors. So, here are a couple of things to consider before purchasing a dust collector.
1. The Weight
Multiple attempts of improvement are made on the dust extractor to make them lighter in weight and simpler in complexity. The lighter the weight of the extractor is the more portable it can be which makes it quite easy to use and store.
2. The Maneuverability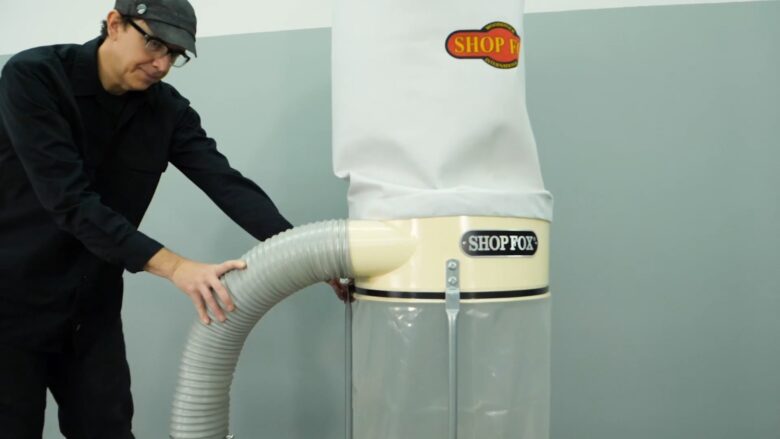 The need for wheels or casters needs to be checked on the dust extractor for better performance and portability. While few extractors do not have any wheels or castors and they'll need to be carried around.
3. The Power And Efficiency
Based on your requirement for cleaning, you might want to go for a cleaner that has a higher amount of suction force. This would help in a faster and better cleaning around your working environment. If you have a small workplace then you can opt for a cleaner that has low suction power and possibly this cleaner would cost you less too.
The efficiency of the dust extractor shall also be considered as verify whether it could collect the smallest dust particles. The cleaner is best when it has various filters for collecting very tiny particles of dust without putting in too much effort.
4. The Capacity Of The Tank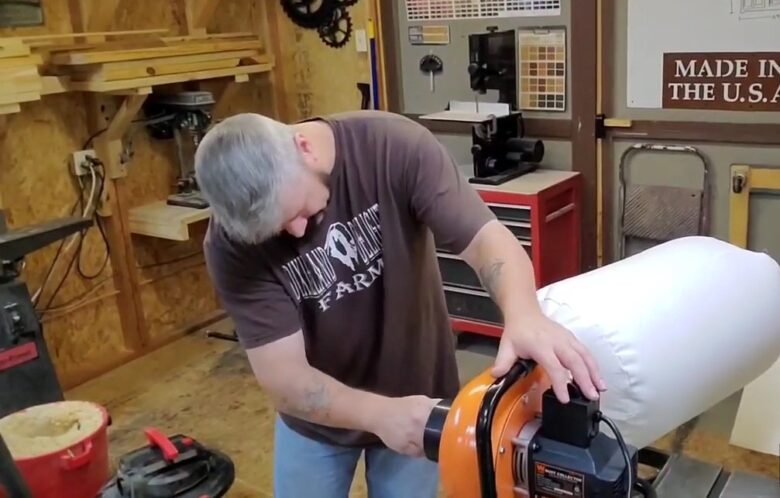 Based on your cleaning needs you might want to have a dust extractor that has a huge capacity in the tank. This will give you an advantage, it will easily collect more dust in one go rather than emptying your tank repeatedly. Huge tank capacity dust extractors are usually needed in bigger working spaces while smaller tanks can be used in small places.
5. Prior Testing
It is always suitable for you to go to the shop and try the product which you would like to purchase even if you want to purchase it online, you can always give it a try once by checking in offline stores.
Trying it out personally gives you an upper hand at purchasing the right product according to your needs because online pictures and personal experience can have major differences which could interfere with better decision-making.
6. The Noise Produced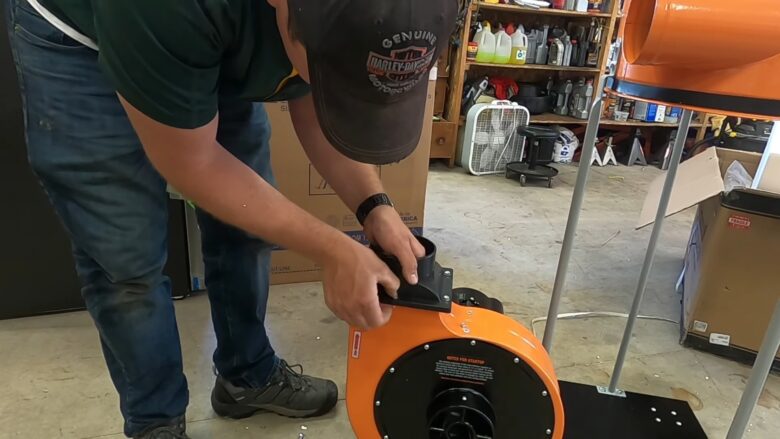 The dust extractors make a lot of noise when in use. Also, the noise of the dust extractor can disrupt other people working there and it becomes worse when silence is requested in the place.
Different Dust extractors come with various noise levels. So if the noisy dust extractor is causing many problems to you then you could easily opt for the one having reduced noise for the least distraction.
7. Other Additional Key Features
A few dust extractors come with interesting additional features like a self-cleaning filter, remote control, hands-free cleaning, etc. There's another key feature which is the ability to use a dust extractor for the extraction of liquids because some people like collecting the waste rather than the dust.
FAQs
1. Is grounding your dust collection essential?
Grounding is one step that you must not skip or ignore at any cost. The dangers such as a shop fire or PVC explosion can be eliminated. This ensures that you are not prone to any loss to property or your life.
2. Can I wash my dust collector bags?
If there is a thick crust of dust lining your bag or if you notice collectors drawing in less air, it means that dust cakes are obstructing its efficiency. In these cases, you can use your laundry detergent and put in the bag in a gentle cycle, and rinse it with cold water.
3. What are the risks of catching fire?
Fine dust in the right concentrations can blaze violently. Therefore, always ensure that you clean these bags regularly so that you do not end up accumulating too many of these dust particles.
Conclusion
There are an array of factors that you must consider before choosing these machines. The durability and reliability of this equipment must be taken into consideration because, in the end, it is not a simple and small investment. Dust collectors come in handy when there is a production of a lot of dust regularly.
If you own a workshop, then having a dust collector becomes even more essential. They are a sure-shot filtration system that ensures that you do not have to absorb the dust particles that might lead to allergic reactions or might clog your lungs. Dust collectors are a jackpot if you are looking for clean spaces devoid of dust that can be hazardous to health.