Milwaukee and Rigid are two well-known powerhouses for tool manufacturing, and as such, they offer products that are suited for different groups of people and different budgets. When purchasing power tools, it is wise to stick to a singular brand, especially when it comes to cordless ones.
With that said, you might be wondering which of these two are better fit and better suited for your line of work. The market is flooded with various tools that come from both of these companies, and today we are going to take a look at both of them and make a comparison to help you make a more educated choice. So, without further delay, let us get started.
A Brief Look at the History of Milwaukee and Rigid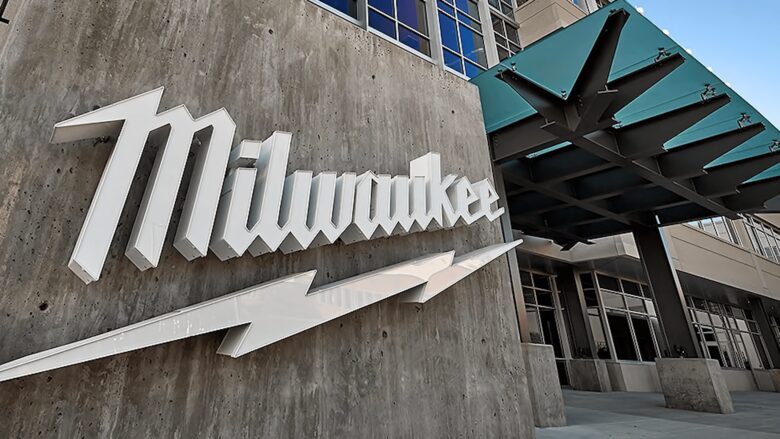 Before we start comparing companies and tools that they provide, we will take a closer look at the history of both and how they started their road to become powerhouses for tool production in the modern era.
The Rigid is the brand that sells tools under the Ridge Tool Company, and it was founded back in 1923 in Ridgeville, Ohio. Sometime later, in 1943, the company relocated its facilities to Elyria, Ohio. By 1966, the company was a wholly-owned subordinate of Emerson Electric, which was a giant company that owned numerous brands and subsidiaries.
Rigid made a name for themselves by manufacturing high-end pipe wrenches, and the company's main focus was largely on plumbing tools and other equipment for those purposes. With that said, it is not a shock that Rigid was the company that invented the first modern pipe wrench.
They also produce tools and equipment for the HVAC trade and construction. Since their manufacturing has improved over the course of years, they also started producing numerous power tools with over 300 types available in their product catalog.
As far as the company size goes, Rigid is not the largest out there, but they currently have roughly 1.500 employees and rank seventh among the competition. Their annual revenue is around 400 million dollars which is a substantial sum.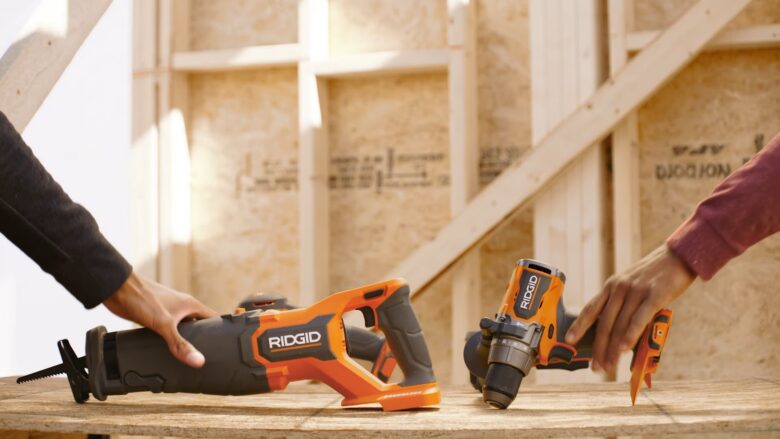 The Milwaukee Electric Tool Corporation, on the other hand, was founded back in 1924. The start of this business did not go smoothly. A.H. Peterson and Albert Siebert founded the A.H. Peterson Tool Company first; however, the company ran into complications after their production facilities were burned in the fire.
After this setback, Siebert bought the remaining shares of the company and started the Milwaukee Electric Tool Corporation. The company made a name for itself by being the first to introduce a lightweight portable ¼ -inch capacity drill before the current corporate entity was founded. Back in the day, it was called the hole-shooter back in the day, and it was a truly groundbreaking tool in the market.
It comes as no surprise, given the name of the company, it comes as no surprise that Milwaukee's primary focus was on manufacturing power tools. Nowadays, the company is owned by a large Chinese company Techtronic Industries, which is also known for owning brands such as Dirt Devil, Hoover, VAX, Ryobi, and AEG.
At the present time, Milwaukee is a company that has over 4.000 employees, and they boast the rank six among their competition. They are still a powerhouse for tool manufacturing up to this day, and they continue going strong.
Milwaukee vs. Rigid – Which Company Offers a Better Quality of Tools?
To start this comparison, we are going to take a look at Rigid tools. These tools are regarded as being pretty high in quality. Although they do not offer top-notch quality products, they still give their customers more than decent products. What you should consider first when purchasing tools from one of these companies is their intended purpose.
While rigid products are not regarded as the number one choice for most professionals, they are an absolute hit with customers that plan to use them for lighter-duty purposes such as home projects and DIY projects.
With that said, Rigid tools are also quite durable, can handle a lot of use, and take quite a lot of beating. Not only can they be handled roughly, but they are also built to last for years to come, which offers exceptional value for each and every power tool.
This comes as a bit of a surprise for most customers since Rigid tools also come at very reasonable prices, with that being said, most if not all of the tools that Rigid manufactures are made in their China facilities.
We are moving on to Milwaukee tools. Now, to start off, the first thing that is worth mentioning is that their tools are regarded as very high in quality, and their main focus in the manufacturing process is on power tools and not much else.
Because this is the case, you should expect to purchase long-lasting, durable, and highly functional products when buying the Milwaukee tools. This makes them highly popular not only for casual home or DIY projects but for professional uses as well.
Milwaukee tools are some of the best in the world, and this is the case with all of their products. Whether you are looking for drills, impact drivers, sanders, grinders, or anything else, this company will deliver on quality and then some. With that said, their tools also come with a higher price tag, but it is expected when you consider the quality.
Professionals and tradespeople who often enough require a long-lasting and reliable set of tools consider the Milwaukee products a worthy investment.  The Milwaukee tools are made in several facilities in the world. Although some customers may not like the fact that many of their products are made in China, they still offer a high level of quality. On top of those manufacturing facilities, they also have several in Europe and the USA, including a couple of them in the states of Wisconsin and Mississippi.
Which Company Offers a Better Warranty?
The Milwaukee brand is pretty diverse in terms of its warranties. The warranty that you will get largely depends on the product you are purchasing. They offer one, two, and three-year limited warranties for most of their tools.
However, if you are purchasing some high-end, selected tools, you will get a full-time warranty or a limited lifetime warranty. Some tools from Milwaukee also come with a 30-day money-back guarantee, which is pretty practical.
On the other hand, the Rigid company is not so diverse in terms of its warranties. Do not get us wrong, they still offer great warranties, better than average, in fact. They provide both full lifetime and limited lifetime warranties for the majority of their products.
With that being said, you will also find Rigid tools that grant more typical three-year limited warranties. When everything is said and done, it seems that Milwaukee offers slightly better warranties than Rigid on their products, but for the majority of the time, it is neck and neck between them.
Rigid vs. Milwaukee – Which Company Has a Better Product Portfolio?
Although both companies offer a substantial portfolio when it comes to their products, Rigid seems to have an edge in terms of products beyond just power tools such as the ones related to plumbing and HVAC. It comes as no surprise since plumbing and HVAC trades are what made the brand popular in the first place.
In terms of standard power tools, whether saws, drills, fasteners, or some similar products, it is more or less a draw between these two renowned companies. But, for the most part, it seems that Milwaukee offers more variety.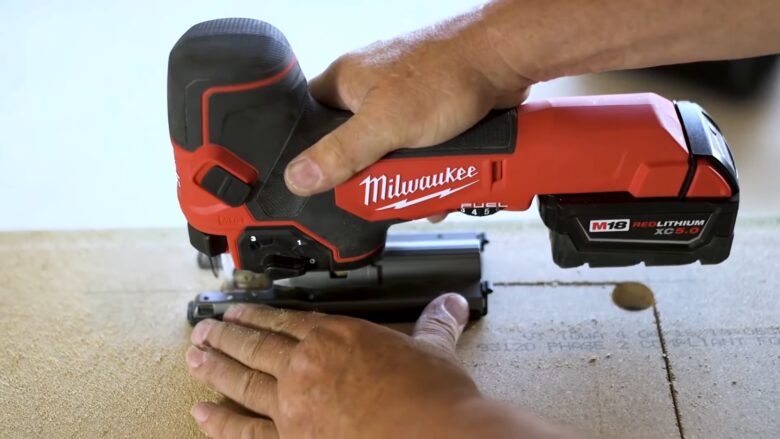 Does Rigid or Milwaukee Offer a Better Selection of Cordless Tools?
Milwaukee seems to have the edge over Rigid when it comes to cordless power tools. Their website currently boasts around 250 cordless tools, while Rigid only has a fraction of that number. However, it is something that depends on the specific products in certain categories.
For example, Rigid currently has three cordless combo kits, while Milwaukee has only one. On the other hand, Milwaukee offers much more in terms of single tools.
Milwaukee vs. Rigid – Which One to Choose?
Choosing between these two brands is very difficult when all is said and done. However, there are certain parameters that may tip the scales to one or the other. For one, in case the budget is your primary concern, you might want to roll with Rigid, as their tools are more affordable.
On the other hand, if the quality is what you are after, and the price tag is not an issue for you, then Milwaukee is the choice to go for. They also offer a wider variety of cordless tools that are very reliable and long-lasting.
Rigid is the company to go for plumbing and HVAC purposes, as their focus is not entirely on power tools, and they offer more versatile tools in that regard.
Final Words
In case you are a professional or tradesman, Milwaukee tools are certainly the better choice when it is all said and done. Power tools are their go-to product, and they have been for as long as the company exists.
Rigid is a wiser solution if your intended purpose with their tools is more towards household projects since they offer sufficient reliability and come at lower prices. We hope our article will help you make the right choice. Consider all the features we have listed, negatives and positives, and you will without any doubt make the right purchase. Happy shopping!