If you're searching for the best wood-graining tools in 2023 but can't seem to find the perfect one, we're here to help! You don't have to waste time struggling to go through a deluge of info and options by yourself.
Our list of the best wood-graining tools will present you with some of the best options on the market, and our buying guide will show you how to shop like a pro—without the dropping part! Work smart, not harder, and let's get right into it!
Best Wood Graining Tools in 2023—Top Picks
1. Amazon Basics Wood Graining Tool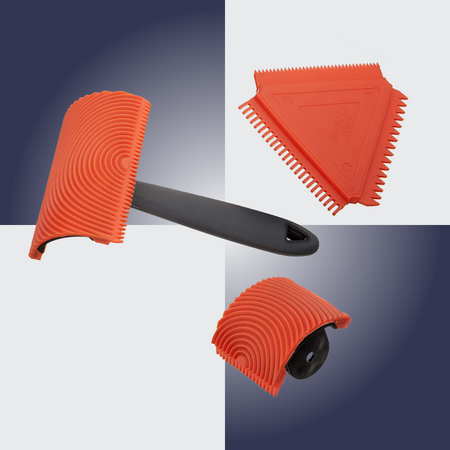 We'll start our list of the best wood-graining tools in 2023 with the Amazon Basics set that comes with a variety of tools you can use for wood-graining with ease. This set includes a 4-inch quarter-round tool, a 2-inch quarter-round tool, and a 3-inch triangle-shaped graining comb, so you can rest assured you'll wood-graining job will be ten times easier and more convenient!
What is amazing about this set is how easy it is to use it since it requires a simple and straightforward technique you'll have no issue understanding. You don't have to be a professional to do a good job—even amateurs can do it effortlessly! You can also use these tools on pretty much any flat surface there is to create a range of different wood patterns. Some of these patterns can be cathedral oak, cedar, pine, or whatever else your heart desires.
The construction is very durable since it consists of 30% polypropylene, 10% TPR, and 60% vinyl. These materials will provide long-lasting strength, so you don't have to worry about a thing! The set is also easy to clean and maintain, so you don't have to waste time struggling to wash it properly. It is reusable as well.
Pros
Easy to use
Washable
Reusable
Cons
Difficult to change heads
2. Red Devil Wood Graining Tool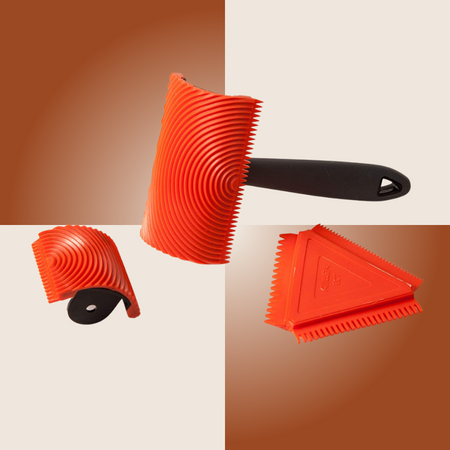 Are you looking for a wood-graining tool that will make painting beautiful clear wood grain patterns a piece of cake? The Red Devil roller tools are here to deliver!
You can use these tools to paint your desired wood patterns not only on your walls, but also on window frames, beams, desks, doors, wood furniture, benches, and so much more! It's a perfect tool for a DIY lover and enthusiast, which makes it an excellent idea if you don't know what to get someone as a gift. These tools are suitable for texture coating construction, and they can also be used to refinish concrete floors.
There is a triangular comb that you can use to have more control over the wood grain effects. It will provide different-sized teeth on every side (it has 3 sides) and allow you to make a wide range of wood grain patterns using just this one tool. The material that is used to make this tool is rubberized, so it will be extremely durable and long-lasting, but also non-toxic, odorless, and anti-corrosion. You can forget about struggling to wash it and clean it effortlessly with a bit of water and soap. You'll get 2 different-sized wood grain roller tools, one triangular comb, and a detachable handle in the package.
Pros
Multi practical
Durable
Non-toxic
3. TINTON LIFE Wood Graining Tool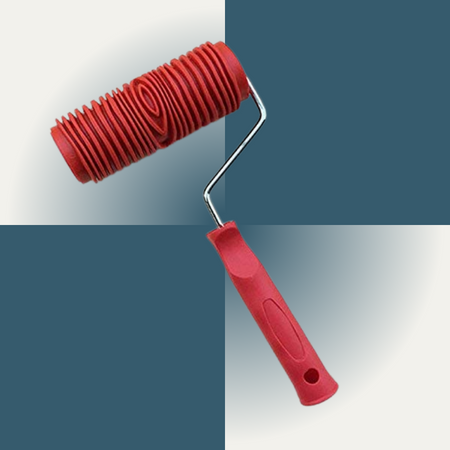 The next one on our list is the TINTON LIFE wood-graining tool which is super easy to use and very convenient. If you were on the search for a simple product that won't take an eternity to figure out how to use, this one is a perfect choice.
The material that this tool is made of is highly durable and soft rubber. It's a high-quality product that you can use to paint exquisite wood grain patterns on your wall with ease. If you are a DIY painter and you want to do some cool wood designs on your walls, this TINTON LIFE tool will provide you with all you need. What you will receive in this package is one empaistic wood pattern painting roller and one graining painting tool with a handle.
Pros
Easy to use
Durable
Good quality
Cons
Doesn't look like real wood
4. Honoson Wood Graining Tool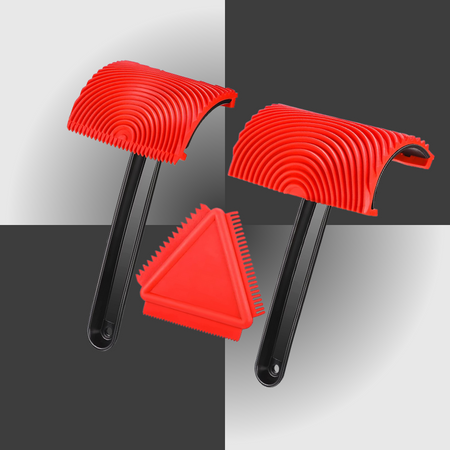 We'll continue with the Honosan wood-graining set that will make your DIY projects feel like a breeze! This package includes more than just a wood-graining tool. You can expect to get three kinds of different wood grain paint tools, and two of those will be equipped with installation handles. The grain on your DIY projects will be clear, and the handle that this tool features will allow you to work comfortably and without any issues.
The materials used to craft this tool are soft rubber materials, which means that the surface you'll be working on won't be damaged in any way by the tool. It also means that the tool will fit your hand quite comfortably and protect your hands and fingers from any sores and/or blisters. You can use this tool to do wood grain DIY projects on your wall, but also on your floor, fence, cabinets, and a variety of other flat surfaces. The best part is that the tool is extremely easy to use no matter if you have adept skills or not. Both professionals and amateurs can use it to DIY their projects with ease and ultimate convenience.
Pros
A variety of tools
Comfortable
Great design
Cons
The handle isn't very stable
5. ALLWAY Wood Graining Tool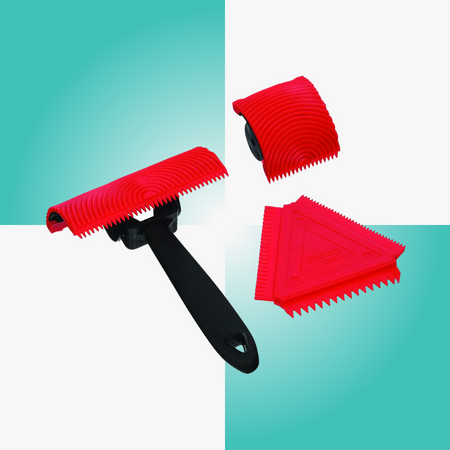 The ALLWAY three-piece set is here to stimulate natural wood grain patterns on your walls in a jiffy! This set is a high-quality one and it is quite easy to use to make your wood grain projects come to life. You can create wood patterns not only on your wall, though. Your window frames, doors, beams, desks, and many more surfaces can have the amazing wood grain look you want in no time!
What is included in this package is a 4" quarter round, 2" quarter round, and 3" triangle graining comb. The materials that were used to create these tools are very easy to clean and highly durable, so you'll have no issues with your wood grain projects whatsoever.
Pros
Various tools
Easy to clean
Durable
6. MODOWEY Wood Graining Tool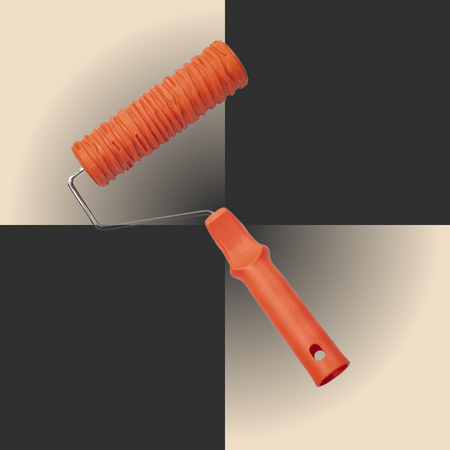 If you were looking for a practical wood-graining tool that won't present you with any type of hassle when using it, this MODOWEY one is your ideal option! This tool is made of soft rubber, so it will not only be super comfortable in your hands, but it will also be very durable.
This painting roller features a handle that is super easy to navigate, and you can use this product to create a unique finish on your walls and ceilings in only a few minutes. The beautiful wood grain design that this tool helps you achieve is unique and very aesthetically pleasing. The rollers are also washable and reusable, so you don't have to worry or stress about cleaning them.
All you need is a little bit of soap and water, and you're good to go! You can also use this tool on walls, window frames, beams, doors, wooden benches, and so much more. The package includes a wood pattern painting roller, a graining painting tool with a handle, and a painting roller replacement.
Pros
Highly practical
Easy to use
Good quality
Cons
Doesn't look like real wood
7. JJDD Wood Graining Tool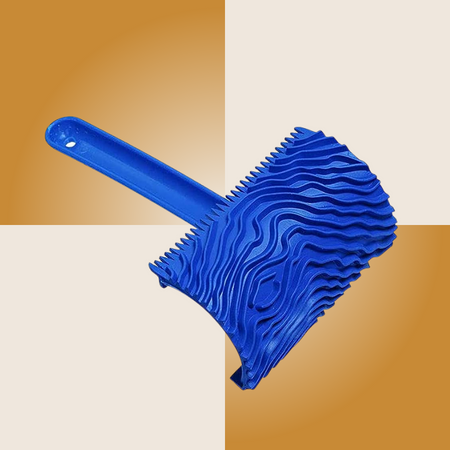 We'll conclude our list of the best wood-graining tools in 2023 with the JJDD tool that will provide you with super realistic wood grain effects you'll love! If you want the surface you're painting to look exactly like wood, this tool will help you achieve just that.
The handles that this tool features are longer than you would expect, which makes the tool super easy to work with and you don't have to worry about your clothes and sleeves getting wet or dirty. The product is also very suitable for texture coating construction. The materials used to make this tool are made of rubber, and are also non-toxic, odorless, wear-resistant, anti-corrosion, and highly durable. You can expect a long service life with this one. If you're worried about cleaning, don't be! The product can be easily cleaned with soap and water, and it won't take more than a minute or two!
Pros
Realistic wood grain effects
Practical
Non-toxic
Buying Guide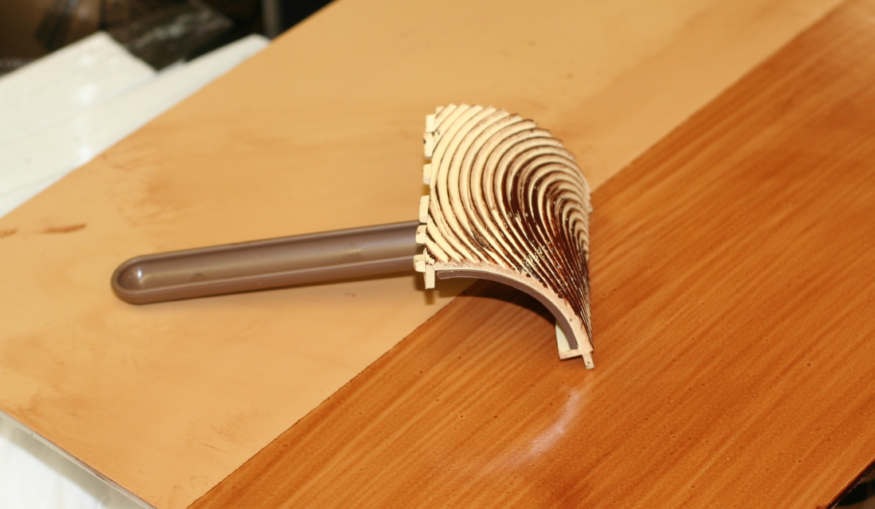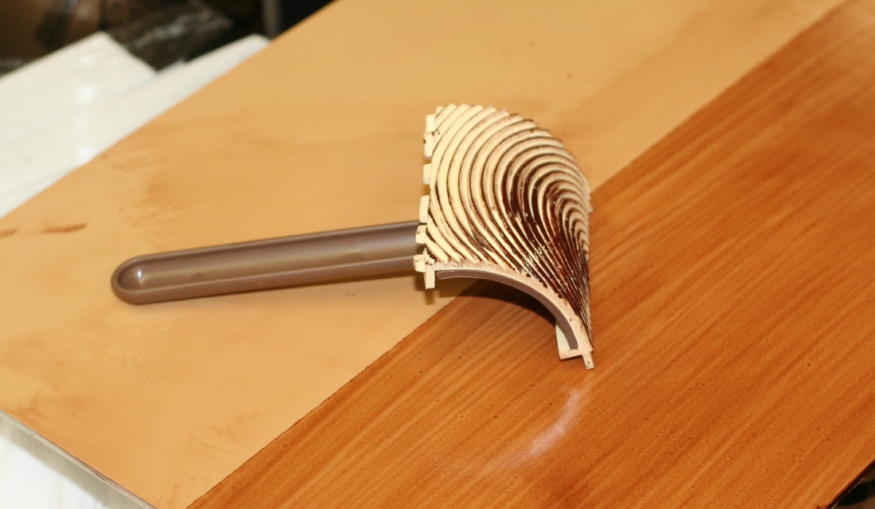 If you want to make sure that the product you're getting is the right one and don't want to make any mistakes, you need to know what factors to consider before purchasing one. Going through the hassle of getting the wrong product and returning it only to go through the whole shopping ordeal again is no one's idea of a good time. That is why we provide you with a list of the most important factors you should pay attention to when buying the best wood-graining tools in 2023—check it out below:
1. Materials
The first and most important factor you should consider is what type of materials the tool you want to purchase is made of. If you want the product to last for a long time and be super durable, you need to make sure it is made of highly durable materials. You can find this info by checking the product descriptions of the items you're interested in buying, so definitely do that before you make your final decision.
2. Quality
The quality of the product you're purchasing is the second and also essential factor to consider. The higher the quality of the product, the better the performance. The reason why quality is so important is that having a high-quality product will minimize the chances of it malfunctioning or breaking after only a few uses. That is why you should consider the quality before buying the product, which is something you can do by checking customer reviews and seeing how satisfied the people who already bought the said item are.
3. Versatility
The final thing you should factor in when getting a wood-graining tool is how versatile it is. If you want to get this tool to use only on your wall, then you are probably good to go with the majority of the ones on the market. However, if you want to DIY more than your walls, and that includes other flat surfaces like windows, doors, desks, and more, you should check whether the tool you're interested in can be used in such a way as well. It's always better to be safe than sorry, so double-check product descriptions for this info.
FAQ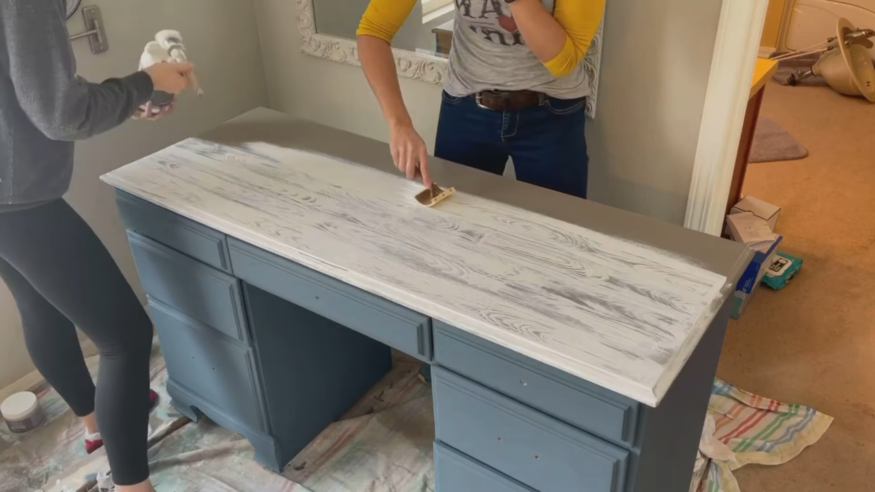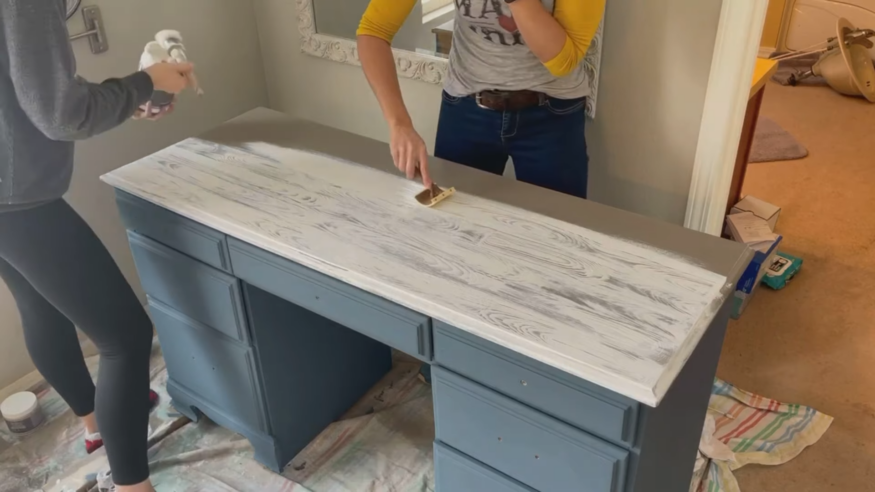 1. What Paint Should I Use on Wood-Graining?
If you're wondering what kind of paint to use for your project, we got you. It is best to use not one but two colors of latex pain for these purposes.
2. Should I Use Wood Grain Finish?
The wood grain finish is mostly used to make the final project glossy or shiny, and it is totally optional. You can choose to use the standard finish to make the surface resemble the real wood as much as possible or you can make it glossy—it all depends on your personal preference.
3. What Types of Wood Grain Are There?
Depending on the way the wood is cut and sliced, there are three types of different wood grains. They include flat grain, straight grain, and curly grain.
Conclusion
Finding the best wood-graining tools in 2023 can often be a bit challenging. Since there are so many options out there, one can easily get lost and confused. Thankfully, you can avoid the confusion and unnecessary waste of time by choosing one of the options we provided in this article. If you don't find exactly what you were looking for, pay attention to our buying guide and use the info we provided to shop like a pro whenever you need to!
If these weren't enough, check out some other picks from Amazon also: