The beautiful texture of the wood planks can be enhanced by using a butane torch. The uses of a butane torch are many; however, we are here to discuss those concerning wood burning. Those beautiful burnt textures you see on the wood in a craft shop are achieved by a butane torch.
Besides, it is safe to use; however, a lot of care should be taken if you are naive. In the next section, you will learn about the best butane torch for wood burning.
LEXIVON Butane Torch Multi-Function Kit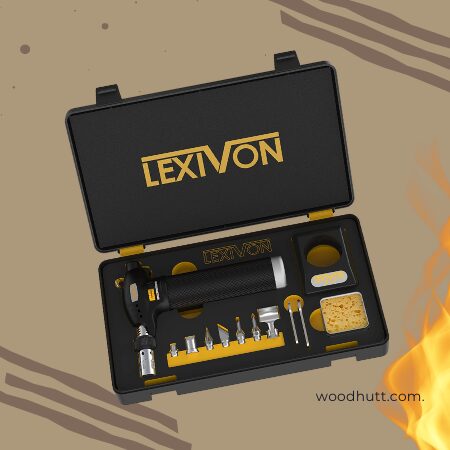 LEXIVON is one of the best companies in the world to make industry-leading welding and soldering products. Their products can be used on an industrial level as they provide supreme performance.
In addition to that, they make premium quality butane torches, out of which this multifunction Butane Torch is the best.
It can be used for multiple purposes, which is why we fancy it so much. We will focus on how it is the best product for wood burning. As the name suggests, this torch is powered by butane. It is lightweight and can be used for light kindling such as wood burning.
First of all, it comes in an easy-to-carry kit that keeps all the attachments close by; therefore, there are fewer chances of losing any of the attachments. Adding to that, the torch has an ergonomic handle and consists of a metal butane tank.
Thanks to its 12 attachments, LEXIVON Butane Torch Multi-Function Kit can be used for a wide array of purposes. From wood burning to wire soldering, it allows you to do all. Another fantastic thing it offers is the hands-free operation.
You can stabilize this torch using its detachable base stand. You can easily carry out high-precision work such as wire soldering using the base stand. In addition to that, it allows you to adjust the length of the flame from ½ to 2 inches at a temperature of 1315.5 degrees centigrade to work with different projects.
Its long flame allows for easy and safe working; you never have to keep your hands near the workpiece as you do with traditional butane torches. Not only that, but it also features an ignition stopper which allows for complete control over it.
It has a flame lock-on feature which lets you keep the flame running when you are in hands-free mode. Another incredible feature which we love about it is its long running time. LEXIVON Butane Multifunction Torch lets you work for a more extended period with its 2 hours running capability.
On top of that, it is a leakproof, durable torch that prevents any mishaps and inconveniences. You get many attachments in the kit. For instance, wrenches, six torch tips to carry out different tasks, a cleaning sponge, and much more.
Lastly, it is a safe-to-use product as it passes CPSC testing.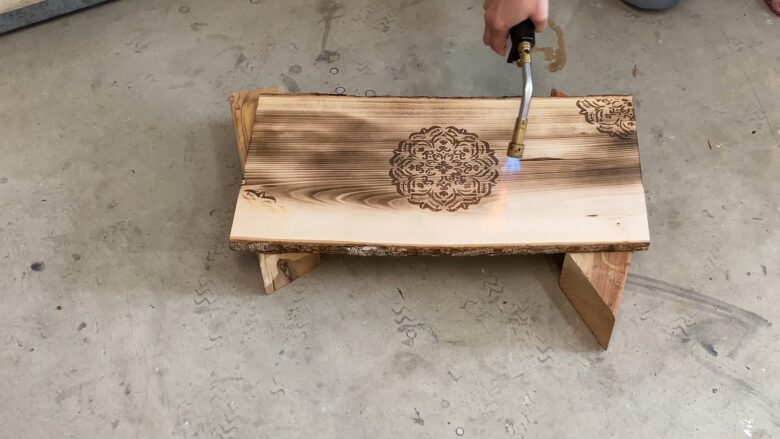 Overall, if you are looking for an easy-to-use and affordable butane torch, LEXIVON multi-purpose butane torch kit is your way to go. It has gained worldwide popularity due to its multifunctionality.
You get at least 12 attachments with it, which is a win-win. Other than that, it is easy to use and hold as it features an ergonomic handle. Lastly, it features adjustable torch length, which makes it a safe-to-use product.
FAQs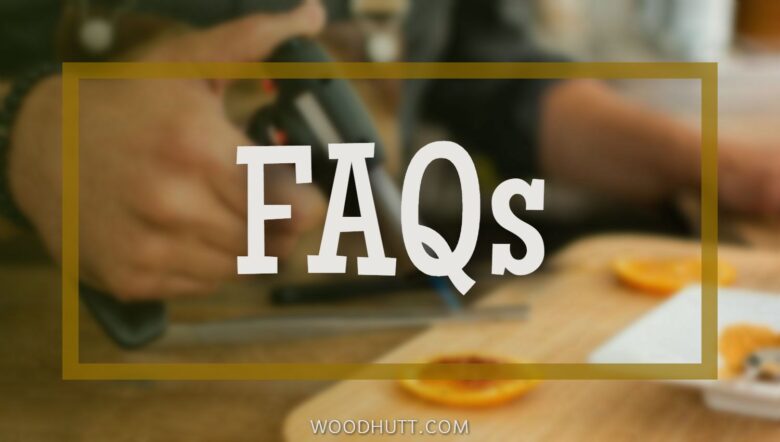 1. Is LEXIVON butane torch worth it?
Yes, the LEXIVON multi-purpose butane torch is a worthwhile product due to many reasons. First of all, it is entirely safe and easy to use. Other than that, it comes with 12 attachments which makes your soldering and wood-burning job very easy.
Lastly, it allows for a hands-free mode and torch length control that allows convenience in your work.
2. What can you do with a butane torch?
The functions of a butane torch are many. You can use it for burning wood and creating beautiful wood patterns on a wooden plank. Other than that, you can use this torch for making small welds such as soldering wire together.
Lastly, it provides its service in baking as well. You can enhance the look of certain deserts by making slight burns on top of it with a butane torch.
3. What Is the hottest butane torch?
LEXIVON is considered the hottest butane torch as it can handle a very high temperature such as 1315.5 degrees centigrade. A butane torch with that much temperature can yield many functions, such as making small welds.
Other than that, the Blazer Butane torch also deals with high temperatures such as 2500 degrees F.
Wrap Up
A butane torch is the most useful innovation as it yields many functions. From wire soldering to making more minor welds, to burning wood, and making slight burns on desserts and pasta for garnish, a butane torch provides all.
They are easy to use and hold; therefore, people with little skill can use them. Other than that, butane torches are generally safe and yield high precision work. We found LEXIVON multi-purpose butane torch one of the best as it offers many functions and is safe to use.
Check out more picks for the best butane torch for wood burning