You need to finish your hardwood floors and remove those huge gaps that you find unappealing? You made some scratches on your floor when you were moving in? To achieve a polished look, you need a high-quality wood filler that heals easily and is easy to work with.
A durable filler is half a success already. As you sand, stain and polish your hardwood floors, you'll see a natural look that can be achieved only with a high-quality substance. Let's check our top best wood fillers for hardwood floors.
Top Wood Fillers for Hardwood Floor Repair
1. Water-Based Wood & Grain Filler By Goodfilla – Editor's Pick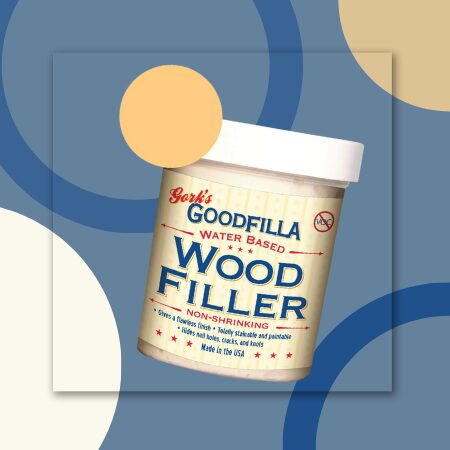 We start this list with a product by Goodfilla. This Water-Based Wood & Grain Filler will amaze you with results. This brand is familiar among professionals. Skillful woodworkers use this filler for furniture and all kinds of repairs.
Since it is a water-based filler it has a long shelf life since it can be restored with water so you get a stable freeze-thaw emulsion. If you are not a professional, know that this product is ideal to use as you need to apply it once to get the desired result.
If you need to, you can mix this product with other products. It all depends on what effect you want to achieve. You can use it to repair frames, doors, crafts, and floors. When you apply the product know that you can sand it easily. There are products on the market that are effective, but highly toxic. This one is non-toxic, so you don't need to worry about your health.
2. Elmer's E855 Carpenter's Wood Filler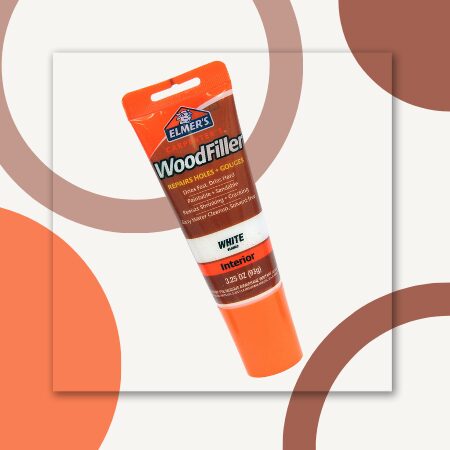 We continue with Elmer's E855 Carpenter's Wood Filler. We know you look for quality, and Elmer is a synonym for quality. This product will easily fill the cracks and gaps in the object that you want to repair or give a new life to. Choose the right color from six different options.
Elmer's filler is sandable and can be painted with the desired paint. You can sand this matter after 12-24 hours until you get a smooth and polished finish. Do not worry about making cracks, as this matter is highly resistant. Also, making a mess is not an issue with this product as you can easily clean it with water.
Elmer has changed the world of woodworking and is continuing to do so for more than half a century. You will finish your projects on time and a positive outcome is guaranteed with this excellent product.
3. FamoWood 40022126 Latex Wood Filler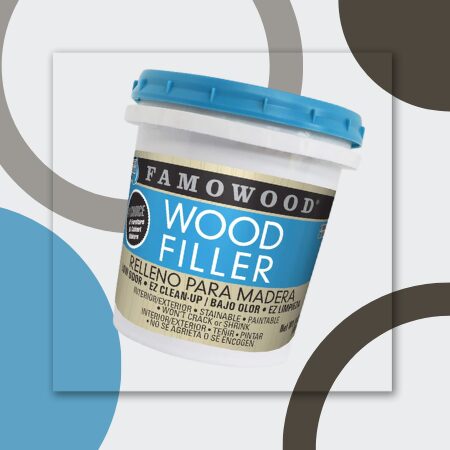 If you plan a big project and you need a high-quality wood filler to go with FamoWood 40022126 Latex Wood Filler. As a solvent-free product, it guarantees flawless results. You won't see any cracks or shrinks after application.
It is designated for both interior and exterior use. After an effortless application wait 15 minutes, and then you can sand or drill the filler to achieve the desired outcome. It will feel like you are painting real wood. It's ideal for hardwood floors!
This product will help you finish your floors effortlessly but beware. Dust particles and crystalline silica are known to cause cancer. Wear the appropriate protection when sanding. Since it is a water-based filler all you need is soap and water for clean up.
4. J-B Weld 8257 KwikWood Wood Repair Epoxy Putty Stick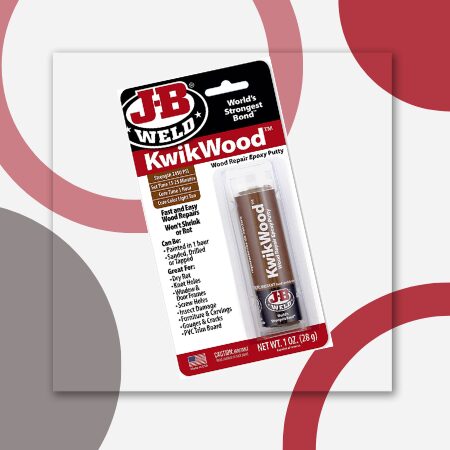 If you need to repair cracks in furniture and frames or fill gaps, try J-B Weld 8257 KwikWood Wood Repair Epoxy Putty Stick. This product will not shrivel or look unpolished, so 15-25 minutes after application it will set and after an hour, it will be ready for sanding.
The cured color is a light tan, and if you want you can stain it until you don't get the targeted look. It's durable so you can mold and drill it. DIY-ing with this filler has never been easier. This product guarantees quality, so do not worry about restoration or filling of the unsightly cracks, holes, and gaps.
The J-B weld company has a motto: ''Don't scrap it J-B weld it.'' They've been with us since the end of the sixties and they have been producing high-quality products for a while. Check this one out, and fear not! You will finish your projects successfully!
Read Also: Best Compact and Trim Router for Woodworkers
5. Coconix Floor and Furniture Repair Kit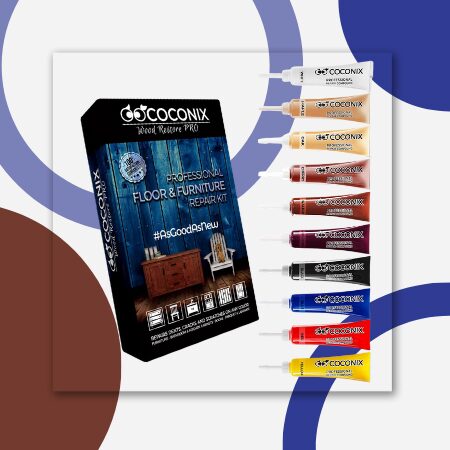 You moved your furniture around and you left large scratches on your hardwood floor? (It happens.) No worries, as we are here to present to you Coconix Floor and Furniture Repair Kit. It will restore any wood and bring it its original shine.
This kit is ideal for blemishes and small touch-ups, and its best quality is that it gives wonderful results on all kinds of materials. Your floor may be mahogany, oak, or maple. You may have chosen to paint it, and now you worry about not being able to find the right filler? Your floor looks sophisticated, but those scratches are simply unappealing. Use this excellent kit without adding glue, paint, or wax. Apply it, and watch the magic happen.
It's ideal for any surface that has a crack, chip or hole to be filled. Of course, with this size, it is obviously not intended for complex and large projects, but it will remove any minor imperfection. And you don't need any complex steps to use it. Easy application is always a win.
Buyer's Guide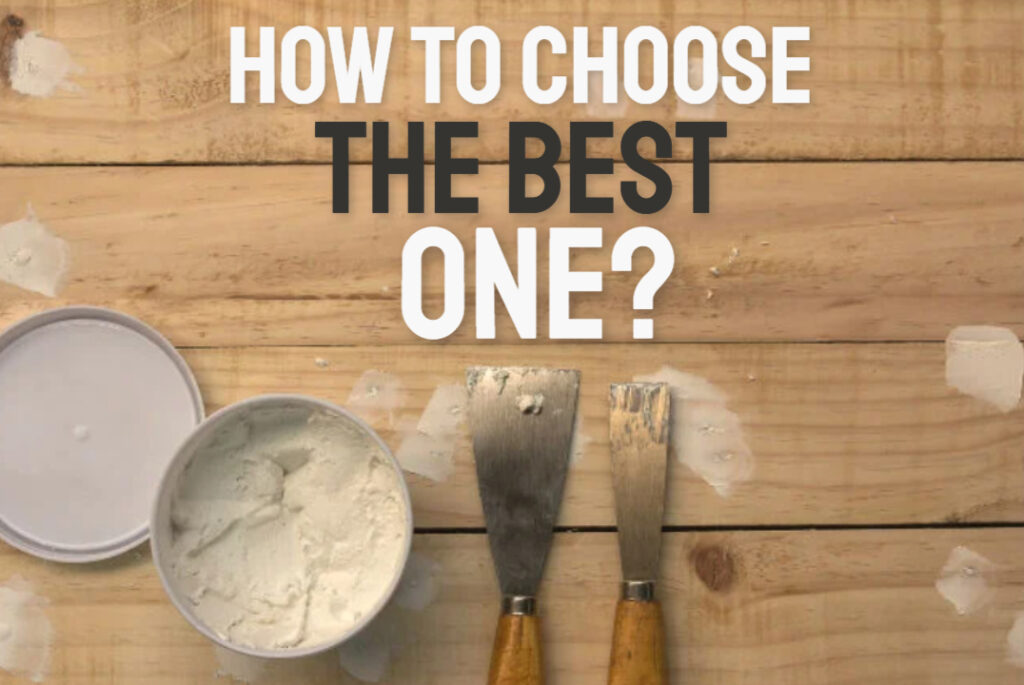 Let's first establish what a wood filler actually is. You can hear the terms wood putty or plastic wood, because this substance is used for correcting and masking the imperfections on furniture, windows, doors, floors, etc. Fillers can successfully hide superficial scratches or holes made by nails.
Of course, you cannot just fill in the imperfection and hope for the best. In order for the object to look natural, you need to sand and then protect the surface. If you want to change the color, you also need to choose adequate paint. But, let's go back to the fillers.
Fillers are made of wood dust that is mixed with a binder that dries fast, certain pigment, and a thinner. You cannot just choose any filler. Your choice will depend on the surface that you're working on. If your project is small, and the surface is not that large, you can go for fillers that don't contain silica.
But if you want to work on hardwood floors, you definitely need those that do contain it. Covering a large surface and making it look flawless is a serious task. If you work on a wood project that needs to look refined, solvent-based wood patches or fillers are an ideal choice, because they stain like real wood. That is an enormous advantage.
Not all fillers are stainable, so always read the specifications. Of course, you can always go for pre-tinted fillers that match the color of the wood that you are renovating. Apart from solvent-based wood patches and the pre-tinted, there are rotted-wood stabilizers and plastic-based fillers.
You have to be very careful with the rotten surface. If you choose the wrong filler, there can be more damage, so it's imperative to cover it with a substance that will stop the rotting process.
Plastic-based fillers are ideal for giant holes. You don't want to fill in a large imperfection to later end up with an indentation because of filler that sunk within the whole. With a primer over it later, it becomes quite noticeable and unappealing. You do not have to be a professional to finish your projects, but you do need to be well informed about the adequate materials that you need to use, and the proper application steps for your DIYs to be successful.
You also need to consider wood stains. Water-based stains are extremely easy to use, and you can easily repair your mistakes. Oil-based can be quite messy to work with, but the end result looks amazing. It all depends on what you want to achieve and what you are comfortable working with.
If you have never worked with stains you can go for gel-stains. They are simple to use, and like water-based, enable you to touch up your work more easily. Finally, if you only need to hide scrapes and superficial scratches use wood-finish pens. They are ideal for small projects.
FAQ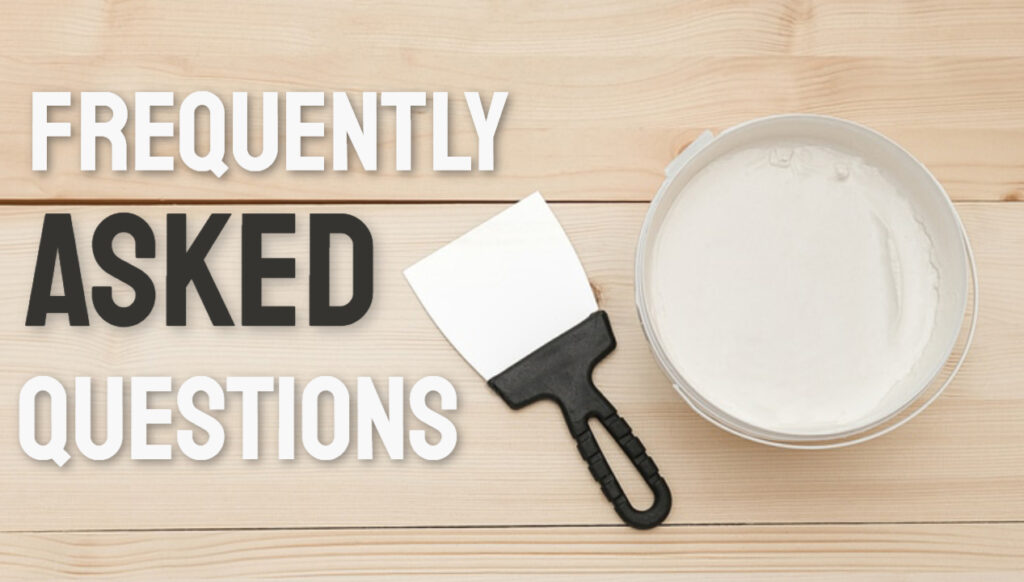 What material is Water-Based Goodfilla Filler made of?
It's made from calcium carbonate and assorted binders.
Can I use filler to fill in permanent gaps between house wood boards on the floor?
It can fill in small gaps on the hardwood floor, but it's not a building material. It has no structural properties.
Are wood fillers good for chipped laminate floors?
It is recommended to use high-quality wood glue for laminate flooring.
What filler is recommended for exterior use?
If you want to use filler on the exterior, we recommend mixing it with some weatherproof wood glue prior to application.
How long does it take for the wood filler to dry?
That depends on how thick it is applied, how moist it is when applied, and how large the area is where it is applied. If you use it to fill small cracks and apply a thin coat, it takes only a few minutes to dry. If you need it for a large project, arm yourself with patience.
Does wood filler dry up in the container after a period of time, and can it be reconstituted by adding water?
After opening it up, it is a good idea to keep it in a cool place with a lid on. And yes, it's easily reconstituted with water.
Will filler fill cracks and properly adhere to a lacquer finish?
These are more appropriate for unfinished wood. If the wood is already stained or lacquered, you should use something non-hardening such as Minwax Wood Putty. If it's unfinished wood that you plan to lacquer, this stuff is the best.
What is the difference between the trowel ready vs. regular product?
Trowel ready means that there's no need to mix the content, just open it, stir and spread. Trowel-ready is easier to use than powder that you need to mix.
Wrap Up
We hope we helped you make a decision about the most appropriate wood filler for your hardwood floors. It's a real challenge to choose the right product in the sea of products, especially when you buy products like these. There are thousands of concoctions out there and they all guarantee that they will meet your needs. Good luck with your projects!
Here are some other worth mentioning products for you to check out:
Related Review: Best Band Saws in 2023