Looking for the best electric wood carving tools in 2023, but don't know where to start? Don't worry, we're here to help!
With our list of the best options out there and a summarized buying guide to make your shopping journey easier, purchasing your ideal tool will feel like a breeze! Let's get right into it.
Comparison Table:
Top Best Electric Wood Carving Tools
1. Baowox Tools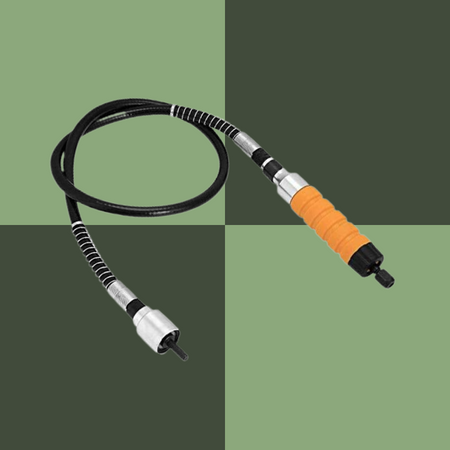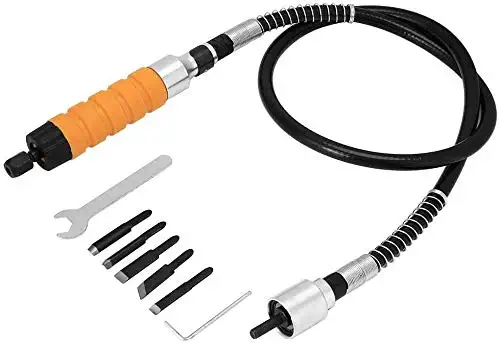 We'll start our list of the best electric wood carving tools with a super flexible Baowox carving chisel that will make your work ten times easier! This electric woodworking carving chisel features a carving knife instead of the traditional hand carving, which will make it a lot faster and easier to use. Who wants to do manual carving a billion times when there is such a simple and efficient solution?
The ultra-high-speed micro vibrations make the sculpting an extremely simple and undemanding task. This electric chisel will have to be supported by a small hanging mill or a drill that has a removable and flexible shaft. Also, the motor speed should be no higher than 12000rpm.
With this electric chisel, you will get 5 knives and a small wrench. You can use it to carve timber, but that is not all. Carving ebony and soft plastic can easily be done with this product. The shell is completely solid, has amazing thermal efficiency, and is completely safe to use.
Pros
Flexible
Easy to use
Safe
2. GOXAWEE Tools
The next one on our list is the GOAXAWEE tool kit that features variable speeds and is super easy to use. This tool kit comes with 3 Jaw Universal Chuck that provide much better stability when it comes to your projects, and also allow you to change the accessories on the rotary machine tool quickly and easily.
If you're in search of a wood carving tool that will provide you with excellent precision for your neat projects, this one is a perfect choice! The flexible shaft it features holds like a pen and is amazing for all your super precise projects.
The cover shield is there to provide you with full protection when cutting and/or grinding. You can also look forward to the drill locator that will help you with the precision work on your wood. There is also a diamond cutting wheel that is best used for glass, ceramic, floor tiles, and similar.
These versatile accessories will prove quite useful for a wide range of different projects, and they also include a pair of extra carbon brushes which will save you from looking for a new set and wasting money.
When it comes to the variable speed dial, you'll see that it is super easy to use and navigate. The adjustment knob will show you the 5-step speeds that range from 8000 to 30000rpm. If you're wondering why this feature is so important, we're here to explain!
Once you adjust the speed to the desired setting, you will be able to make delicate engravings that you otherwise wouldn't be able to do with such precision. You can do this on wood, glass, plastic, metal, tile, and so many other materials effortlessly! You will have complete control over the engraving process.
What's best is that this compact rotary tool is ergonomically designed, which means that it will fit perfectly in your hand and be super lightweight, as well as not make too much noise. If you're curious about what you can use this tool for, take a look at the list below to find out:
Sanding
Polishing
Cutting
Shaping
Drilling
Deburring
Grinding
Cleaning
Engraving
Trimming
This product is also completely solid, falling-resistant, and moisture-proof. It's easy to place, very lightweight, and portable, so it is a perfect gift idea when you aren't sure what to get for someone.
If you know someone who is keen on handmade stuff, you can either get them this amazing tool or get it for yourself and make that special someone a lovely handmade gift—they'll be thrilled either way!
Pros
Variable speeds
Excellent stability
Portable
Cons
Stone attachments are misaligned and useless
3. YUCHENGTECH Tools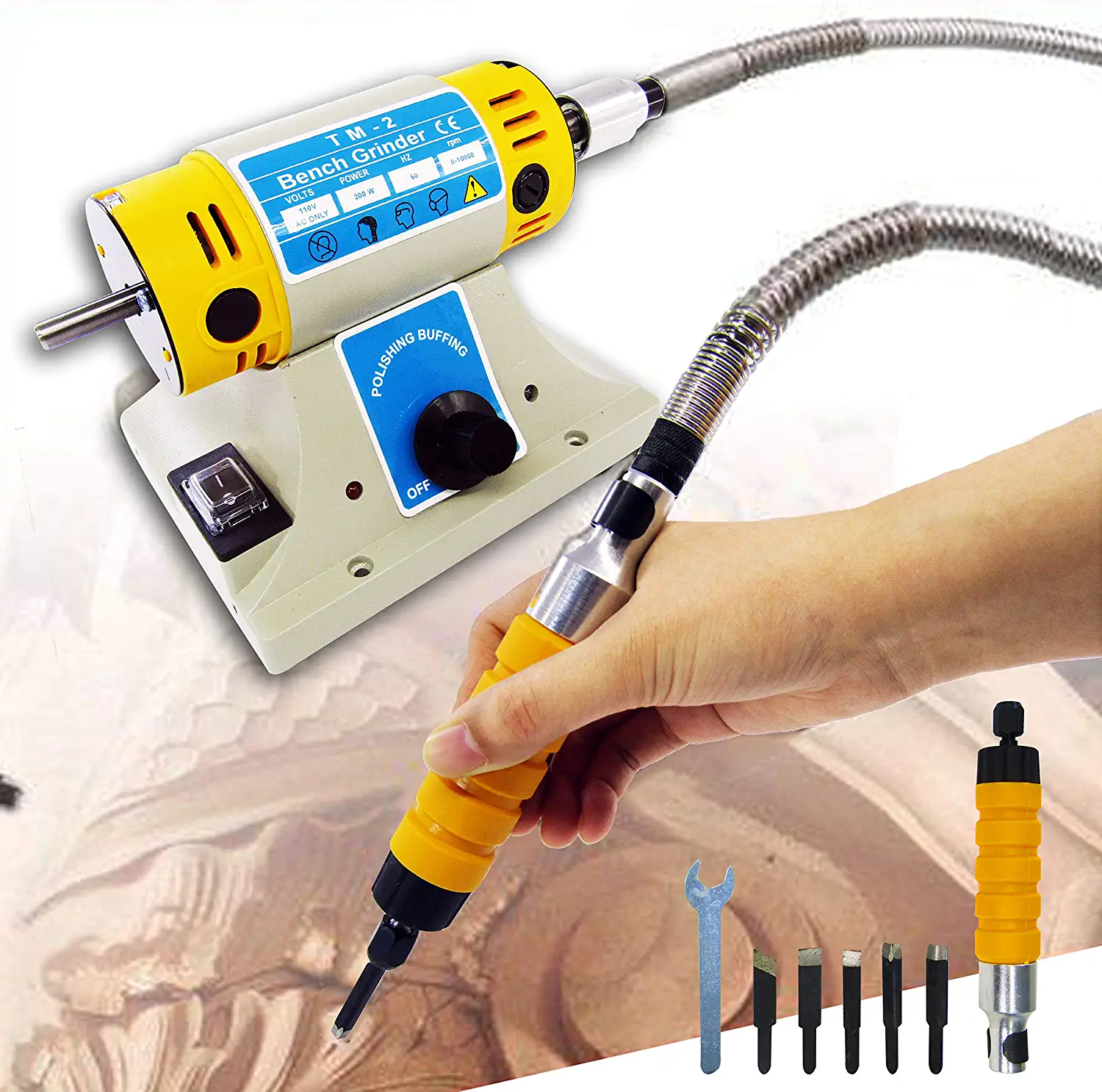 We'll move on with this electric wood chisel that will make hand-carving of the wood feel like a piece of cake! Not only does this product saves one-third of the force when you hand-carve, but the engraving speed is also 3 to 5 times that of hand-carving. If you need a product with improved efficiency that is still affordable, this can be a fantastic option.
Once you gently push the black block in front of the knife, it will make it shrink, which makes the handle and the shaft connect. The machine will make this flexible shaft and chisel work effortlessly, so your DIY carving projects will be super fun and not overwhelm you at any point.
With that being said, this tool is most suitable for carving softwood. When it comes to harder materials, like ebony, hardwood, and soft plastic, the carving strength might not be ideal.
What you will get with this product to enhance your carving experience is 5 additional blades, so you will have 10 blades in total to work with. You can also use this product with ease no matter if you're a professional carver or an amateur.
Pros
Great engraving speed
Easy to navigate
10 blades
Cons
Not good for carving hardwood
4. HARDELL Tools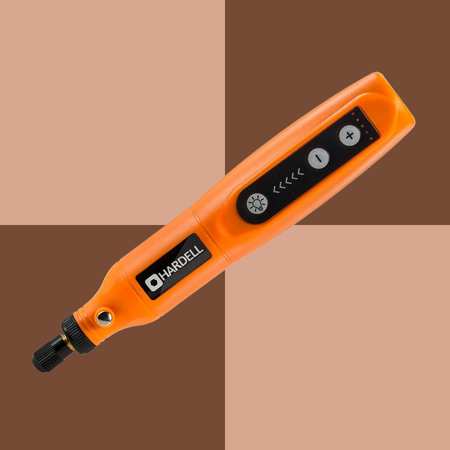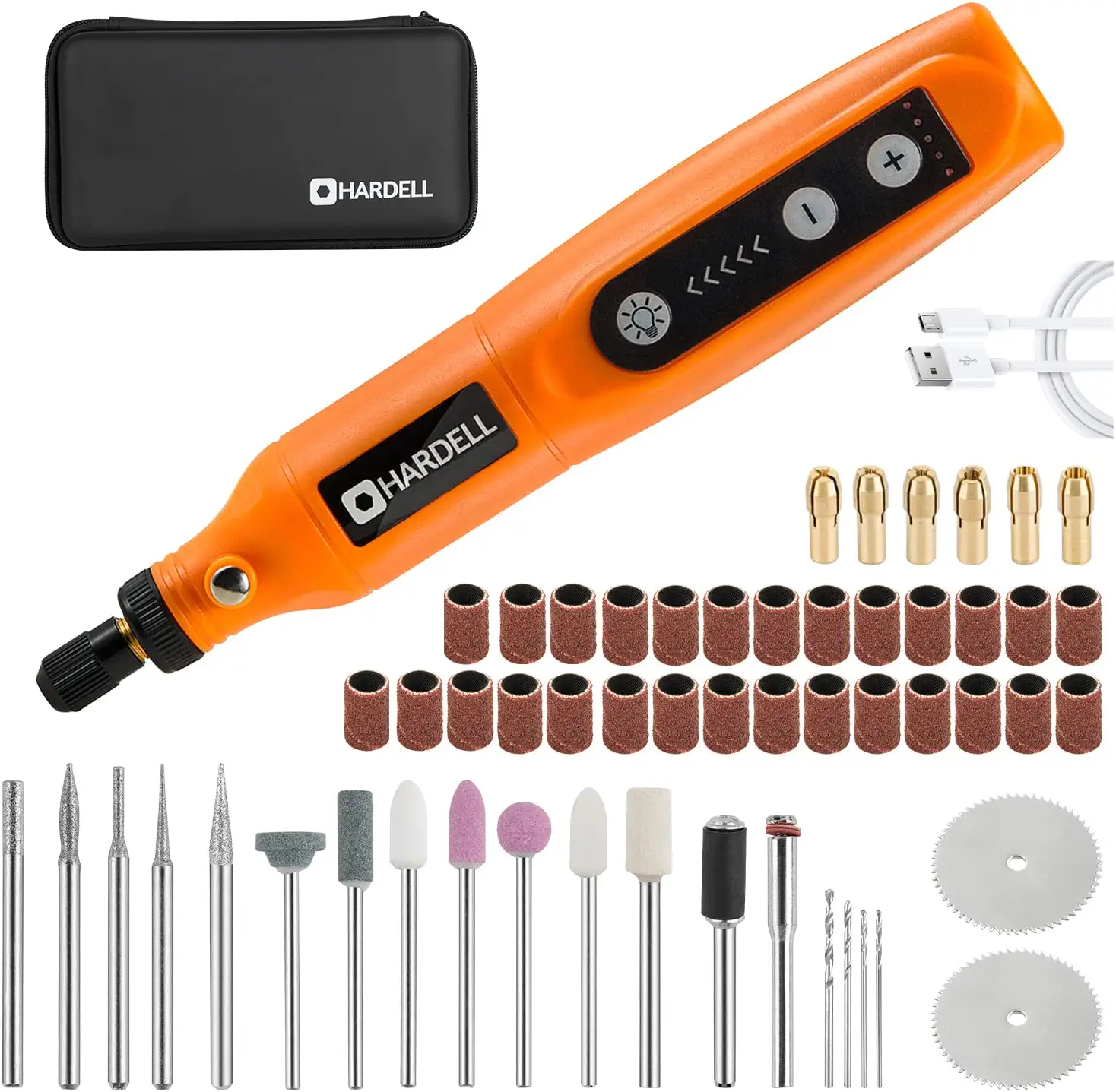 Are you looking for a high-performance and low-noise rotary tool to make your work easier? This HARDELL tool is exactly what you need!
With 55 popular power rotary tool accessories, this product will make your DIY projects very easy to complete and take minimum effort. Who wouldn't want to finish a project in record time and with minimum effort? It's perfect for sanding, grinding, carving, polishing, and cutting. You'll come to find out that having this one product is like owning a whole toolbox!
There is a feature that allows you to switch between 5 different speeds, which will make your projects that require more precision much easier to do. You'll also be able to sand in stages completely safely and carefully, no matter if you have previous experience or not.
Even amateurs will be able to start and control the speed effortlessly. Considering how lightweight this product is, it will feel like holding a pen in your hand and be very comfortable. You can also look forward to a rechargeable battery that is able to work continuously for around 200 minutes.
The LED indicator this product features will provide you with a superb experience and overcome the adverse effects of the darker areas.
Pros
Low-noise
55 tool accessories
Lightweight
5. Dremel Tools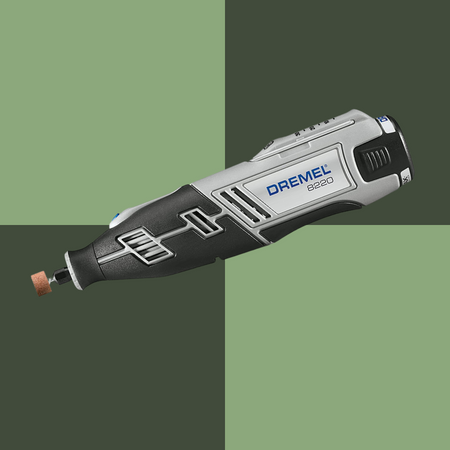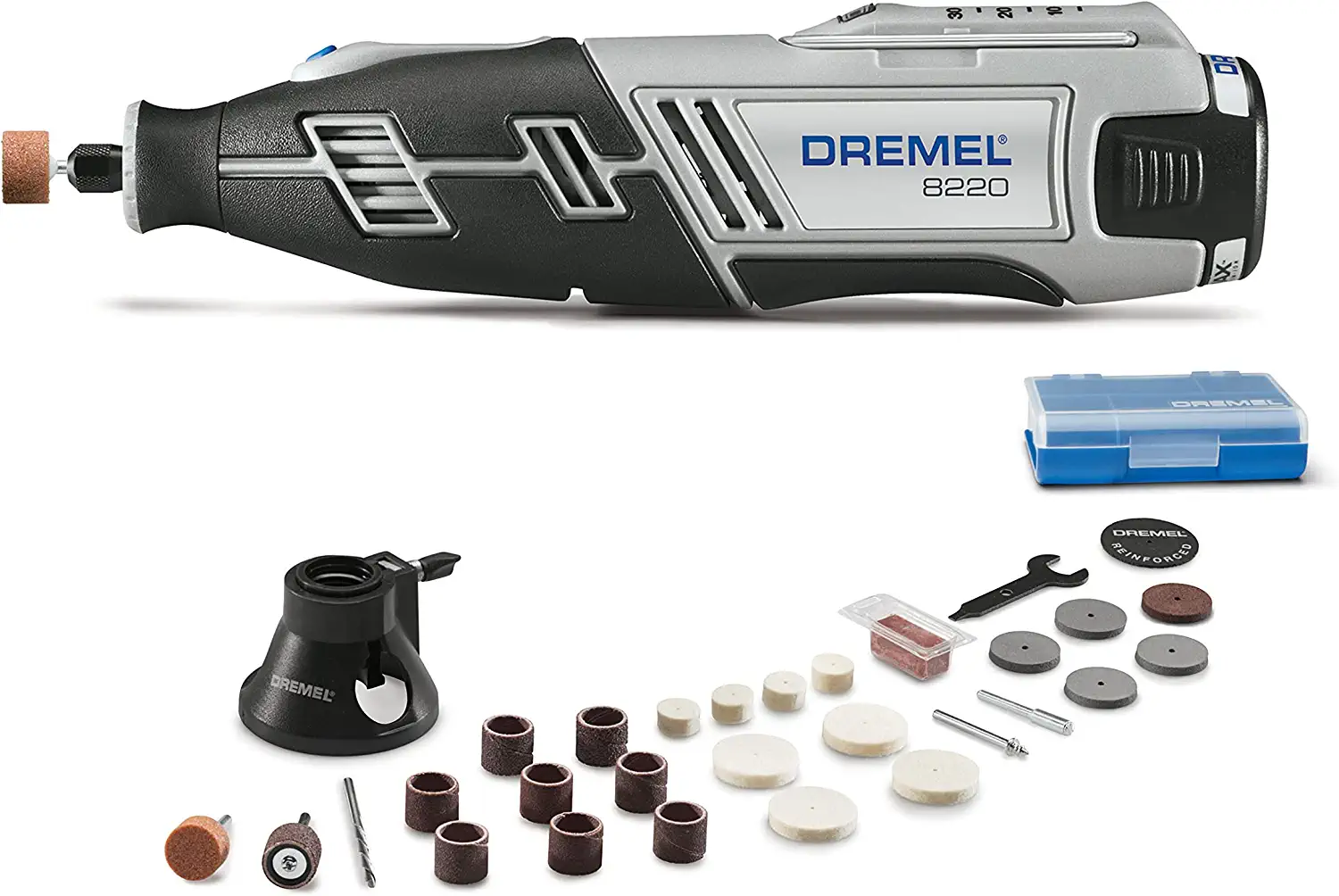 Need a compact, portable, and powerful wood carving tool? This Dremel rotary tool kit is here to deliver!
With the 12V lithium-ion battery, you can expect it to provide excellent performance and run time at any speed from 5000 to 30000rpm. This versatile kir also includes a cordless rotary tool and even 28 high-quality accessories, as well as a charger, storage case, and an accessory case.
The battery charges in about an hour, so you won't have to wait for eternity by the charger to start working on your project. This product also features a slim and ergonomic body design, so you will find that using it will feel super comfortable and enjoyable, even in tighter spaces.
If you need a wood carving tool that comes with a plethora of accessories you can use to tweak your DIY projects, this one will prove a perfect option!
Pros
Excellent speed
Comfortable
High-quality accessories
6. VOTOER Tools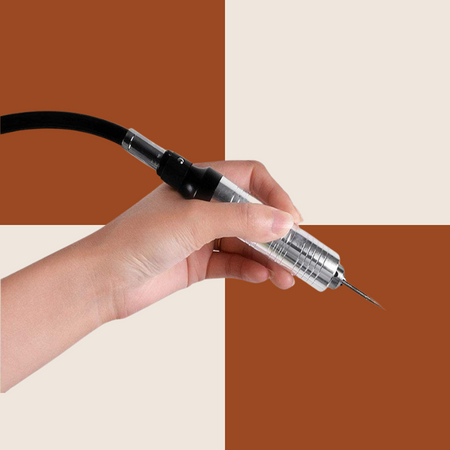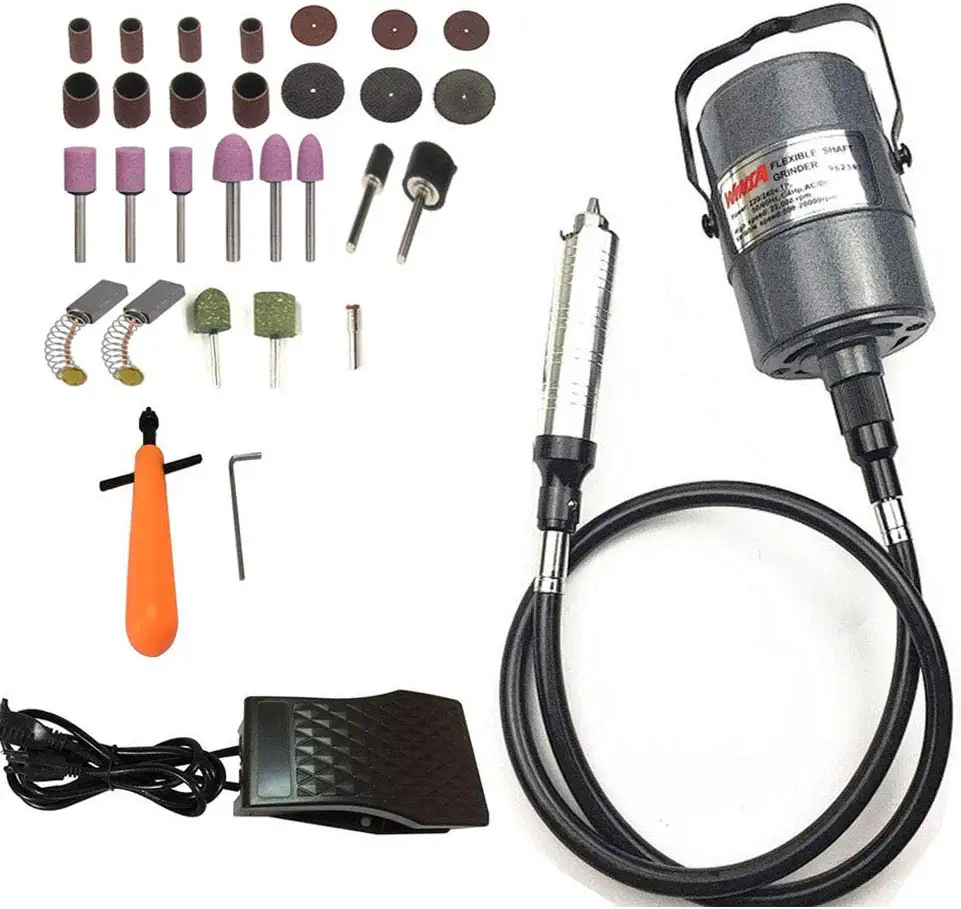 We'll conclude our list of the best electric wood carving tools with the VOTOER rotary tool which is super flexible and practical. This product comes in quite handy for drilling, cutting, deburring, polishing, and more, due to its 24 attachment pieces that are included in the shaft grinder set.
The motor of this tool is also quite powerful and its speed ranges from 500 to 22000rpm, which delivers excellent performance for more than one task and/or project.
If precision work is important to you, this rotary tool won't disappoint—it's perfect for precision carving! No matter if you need the tool for polishing, finishing, adding texture, or reaching small spaces and delicate areas, you will find that this tool doesn't lack in any aspect.
It is also quite affordable, so should you ever need a gift, you can totally get your special someone this amazing rotary tool for their cool and unique DIY projects.
Pros
Practical
24 attachment pieces
Powerful motor
Buying Guide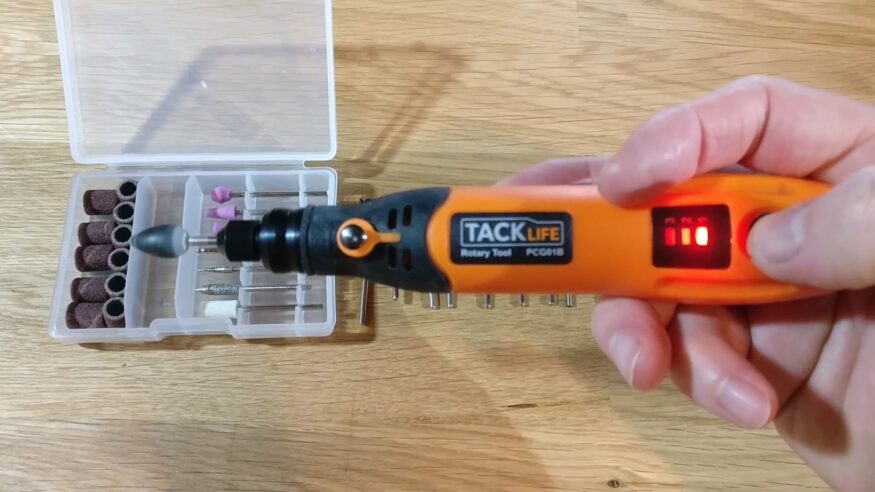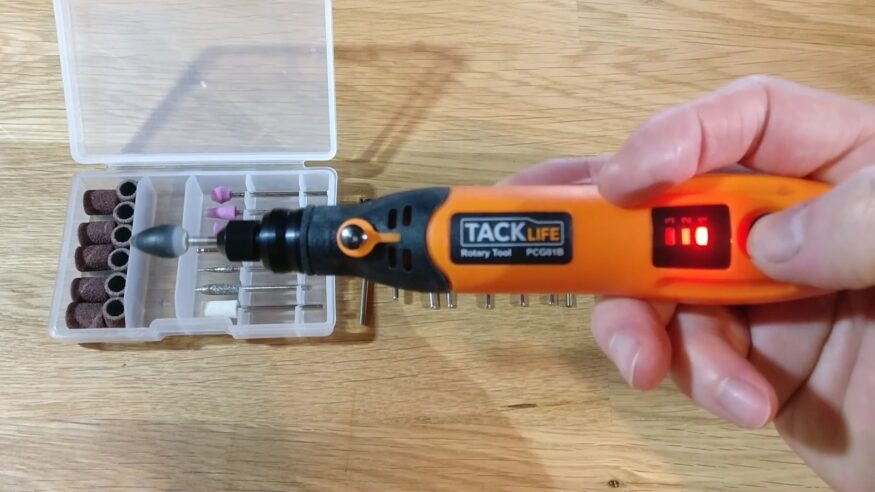 Before you decide what electric wood carving tool to get, you should consider a few factors that will help you make the right choice. You don't have to spend too much time trying to find these factors on your own—we'll provide you with a list of the most important ones right here.
You should check out our post about the best workbenches.
Take a look below to find out what factors you should consider when purchasing the best electric wood carving tools in 2023:
1. Quality
The first and most important factor you should consider is the quality of the product you're purchasing. If you want it to last for a long time and not break or malfunction after only a few uses, the product must be made of high-quality and durable materials.
You can typically find this info by checking product descriptions, so make sure you do that before you make the final decision. You can also look through some customer reviews and see whether the people who already bought and used the product are satisfied with the quality or not.
2. Power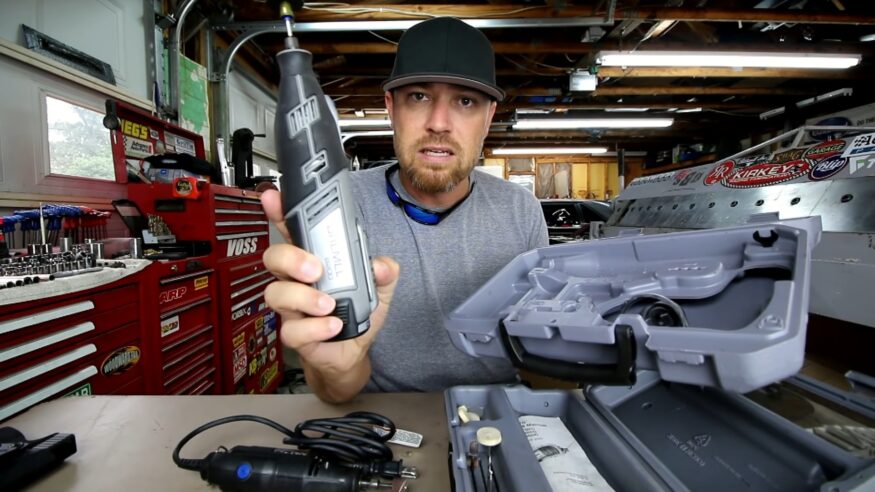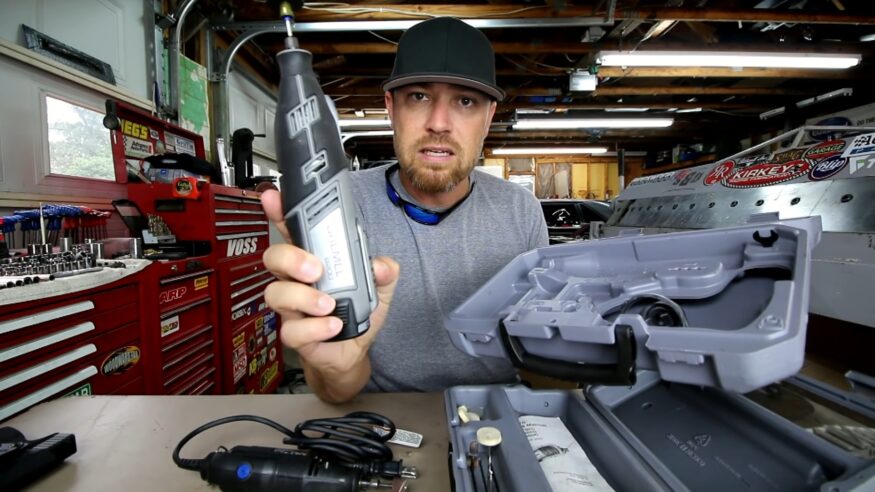 The next thing you should consider is the power that the tool you're buying can provide. When it comes to the precise and delicate DIY projects that you want to do on hardwood or similar hard materials, you have to make sure you have the right tool to work with.
This is where power comes in because a lot of these tools don't provide enough power to work on hard materials but only the softer ones. You should look through product descriptions and check whether the motor power of the tools you want to get is suitable for the work you're planning on doing. If it is not, keep looking and find a tool that will allow you to work on any surface—hard or soft.
3. Features
The last, but certainly not the least factor that you should consider is what kind of features the product you're interested in provides. The rule of thumb here is the more—the merrier. The more features the product can provide, the better experience you will likely have with it.
However, when it comes to wood carving tools, you should pay special attention to the speed adjustment features. You will need different speeds to work on different projects, so it is best to get a tool that provides you with several different speed settings, to stay on the safe side.
FAQ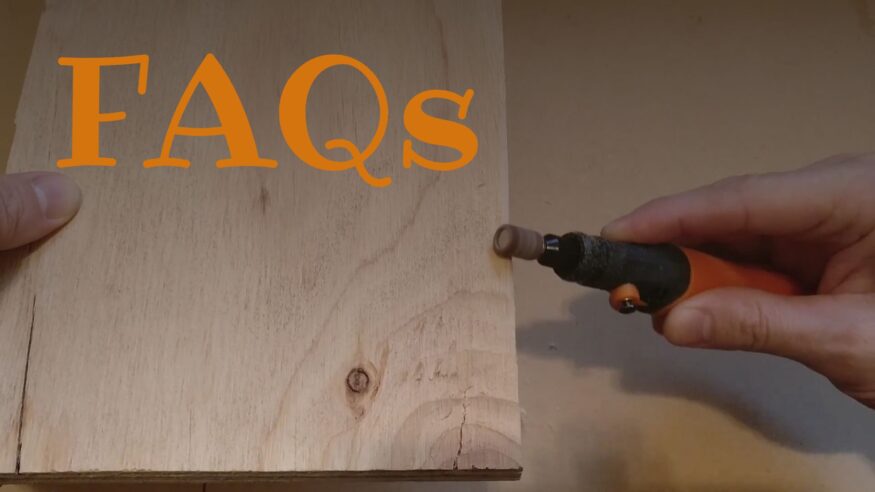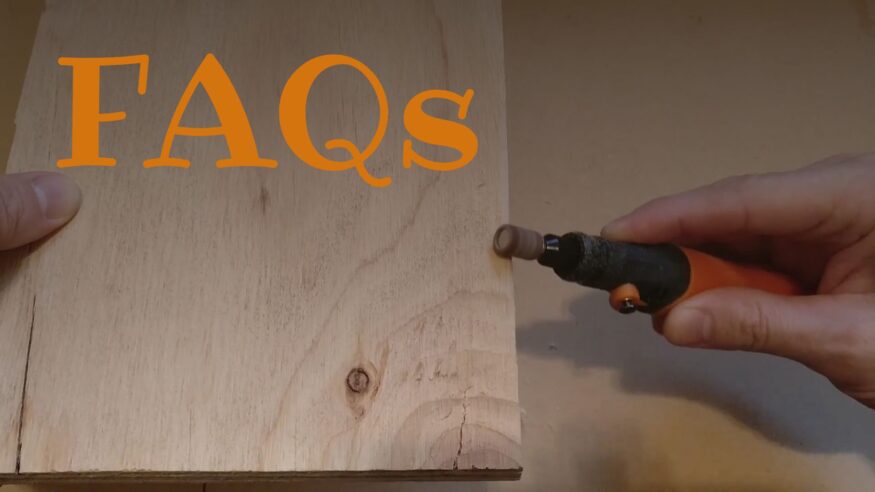 1. Is Every Electric Carving Tool Good for Carving Wood?
The short answer is no, not every tool is good for carving wood. You should always check the specifications of the tool you're purchasing to see how powerful it is and what kinds of features it provides before you get it.
2. What Wood Is the Best for Power Carving?
If you want to power carve, you should get woods like basswood, walnut, poplar, and cedar. These are regarded as the best wood for power carving.
3. What Is the Softest Wood for Carving?
The softest wood for carving is the so-called Balsa wood. This wood is also known as Ochroma pyramidale.
Conclusion
Purchasing the best electric wood carving tools in 2023 doesn't have to be a nightmare! All you need is some guidance. Once you go through all of the options we provided and our buying guide, you'll be able to shop for your perfect tool like a pro at any time and anywhere!