What is the purpose of wood router bits? Do you know how to use wood router bits? If no, then, follow our guide; in this guide, we will tell you the easiest method to use router bits. If you are a woodworker or carpenter, you may consider your wood router to be one of the most versatile and useful tools in your workstation.
If this is true, then, it is your duty to understand the importance and also keep it in the excellent shape. And most important, you have to perform regular maintenance on your router bits as well. With this care, you can use this tool for a long interval of time.
A Complete Guide On How to Use Wood Router Bits
As we know that these are the tools which are used by the carpenter on daily basis. Therefore, it is essential for you that they must perform well at any moment. How to maintain these tools? Maintenance doesn't mean the proper care and lubricates your router parts but you also have known how to use wood router bits. As if you are a beginner in this field, then you must know that there are hundreds of options of using router bits.
If you are not a professional or experienced woodworker, then, you may have partial knowledge about this tool. Here we have a full guide of these router bits and how to use wood router bits in the easiest way.
Types of Router Bits
There are different types of router bits available on the market. Here we have the most common and useful.
Straight Bits
Rabbeting Bits
Flush Trim Bits
Edge Forming Bits
Special Application Bits
Let's take a look at how to use these bits in detail.
Straight Bits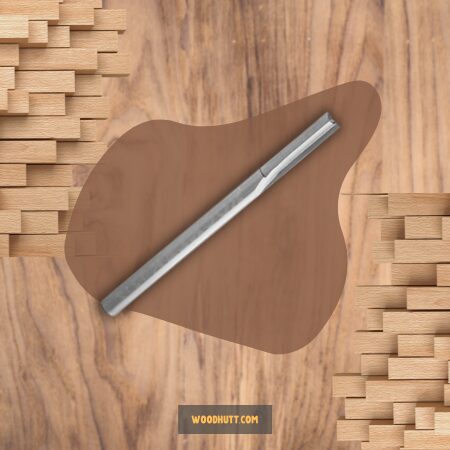 You will see this type of router bits almost in every set of router bits. The reason is that these bits are the most commonly used for a router. What is the benefit of this bit? These router bits will allow you to perform well straight cuts. Then, how to use this?
You are able to use this for crafting a shaft just for embedding some decorative parts in your newly created wooden parts. There is no doubt that these inlays are able to increase the price or worth of the furniture such as boxes and other parts.
When you will learn how to use this bit, then, you can perform or create different types of parts for different kinds of projects and furniture. How to attach these router bits? Don't worry about that because it is easier to attach these tools to your versatile router. For this purpose, you have only needed a decent pair of wrenches to install these with ease.
Rabbeting Bits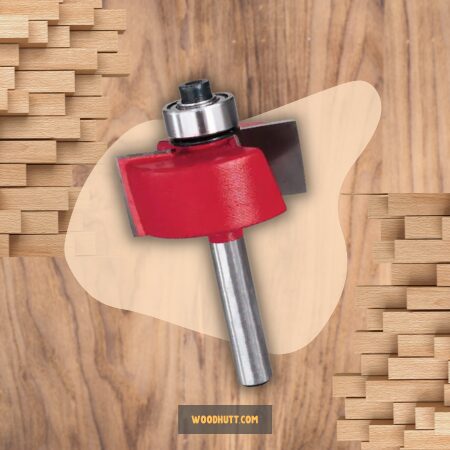 This is another most important type of router bits. These are well guided by the pilot bearing and you can use this to cut the shoulders. What is the benefit of this tool?
Carpenter mostly use this bit to create connecting wooden pieces which don't require any nails or screws to connect to one another.
So, if you really prefer connecting joints in place of using conventional methods of joining, then, just use wood glue and put all the parts together without any inconvenience. Their parts have a bearing of different diameter.
Do you want to know which bearing part to use for which type of shaft to create connecting shafts? For this purpose, we recommend you to use the different-size bearing to determine which one is the best. You will also know how to use wood router bits in this regard as well.
You May Also Like How to Use a Router Table
Flush Trim Bits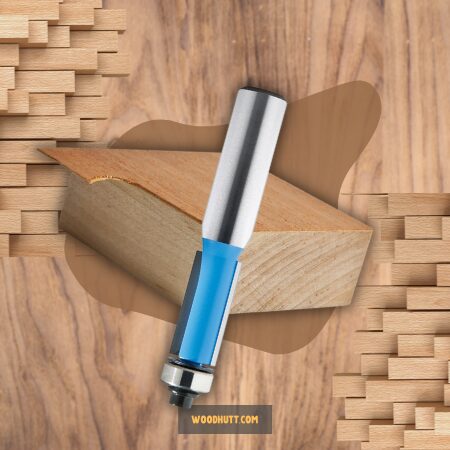 What is the purpose of flush trim bits? These bits are just great for evening the edge of the different material. As if you have two different parts and these are acting as a support for other parts, then, it's advisable that you must laminate the edges and try to make them even.
What is the benefit in this regard? As a result, you will minimize the friction and also ensure that these parts will last longer. So, you can apply a special kind of layer for the protection as well.
On the other hand, it will also increase the lifespan of this part as well. When you are using this router bit, you must make ensure that these bearings must be lubricated as well as efficient. This is the state at which you can ensure how effective this part will be at laminating the edges of the hardwood pieces.
Edge Forming Bits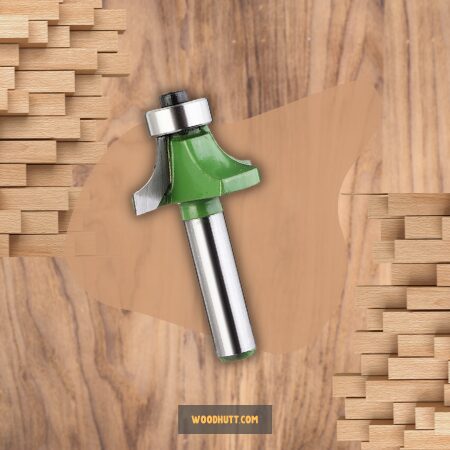 This is a new but most useful kind of bits available with the sets of bits. These are specially designed to perform small but very precise shafts and cuts. Woodworkers mostly use this bit for decorative cuts. So it can easily lose their effectiveness over time.
So, it is important that to learn how to handle these parts and also maintain the effectiveness of these parts. If you don't have knowledge about this type of bit, then, here is the complete guide about this. You will also learn how to use wood router bits in the easiest way.
Chamfer Bits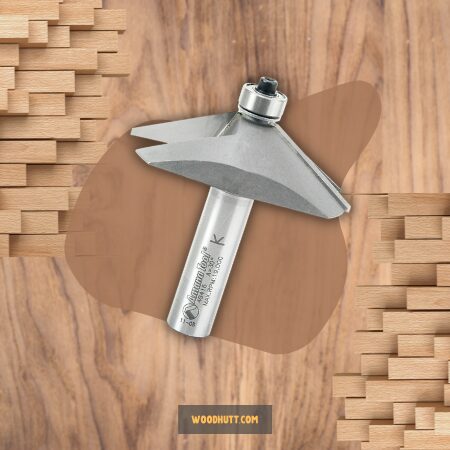 It is interesting to know that these bits come in a large variety of angles and sizes. As it is really helpful if you are new to using these bits. It is always recommended you that to start with the 45' bit. What is the benefit of this factor?
With the help of this factor, you can easy to handle and it will act as a great router bit to learn how they work. You will also see what you can achieve as a result of this router bit.
Round-Over Bits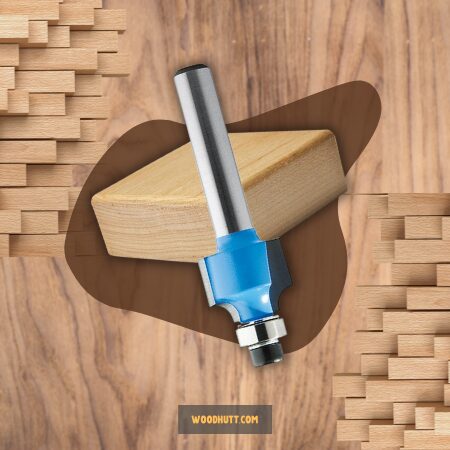 Do you work with the hardwood on daily basis? If yes, then, it will prove to be even more useful if you haven't used this one before. Despite, don't worry about the setting and attachment of this router bit because it is extremely easy to attach this with your tool.
But the question is here, how to use this and why people praise this? The reason is that these are used for making hard edges soft.
Despite, you can move it toward the edge cutting the angle in the process as well.
This is the reason behind the adequate design of this bit. You will also learn how to use wood router bits as well.
Ogee Bits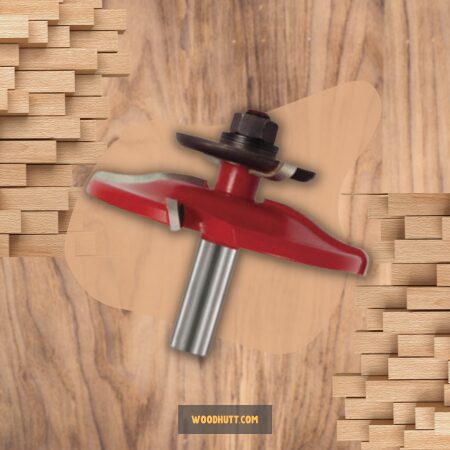 These bits are also famous for its unusual or interesting name as well. Why we use this luxurious bit? These are used for crafting an ogee cut on your wood piece. It is somewhat difficult to learn how to use this properly at first sight. But when you will learn how to use this once, then, stabilize it while cutting. Then, it will benefit you if you use this on regular basis.
Edge Beading Bits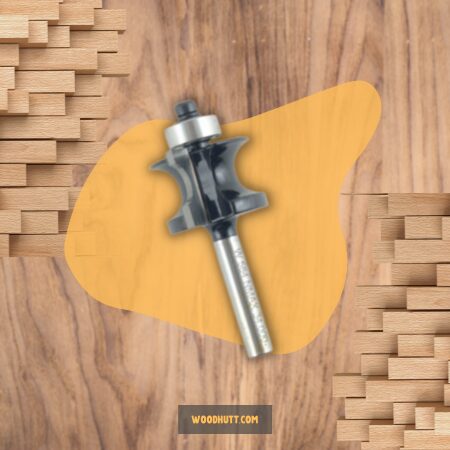 The usage of this bit in any project or application is limited but these are highly useful. As your project required special or delicate shape cuts, then, you must require a particular type of router bits like edge breading.
These are just great for creating rounded cuts on the wooden steps, special parts of furniture and any other particular design. You will not use this on regular basis but find this very elegant and useful in nature.
Special Application Bits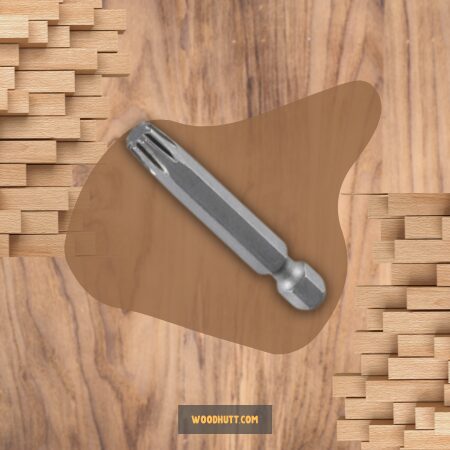 The last types of the bit in our guide is none other than special application bit. It is clean for the name of this bit is that they are specially designed for special purposes. You are able to create special shafts, cuts as well as openings.
You will find this tool in different shapes and sizes, but the installation process of all these bits is similar.
On the other hand, they also use bearings for guiding as well. So, it is recommended and advised that to attach them properly if you want to avoid any malfunction in the future as well. Here are some of the types of special application bits.
See More How to Use a Router 
Multi-Profile Bits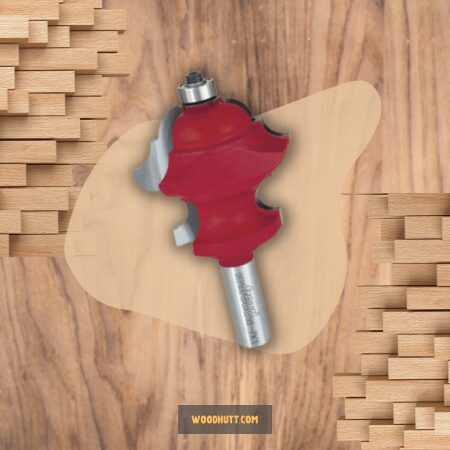 In the guide of how to use wood router bits, we have also multi-profile bits. These bits are also designed to create special cuts. Professionals mostly use this in the creation of different types of decorative cuts. Despite, these are also highly appreciated able and extremely useful when trying to reach those very hard to get spots.
Raised Panel Bits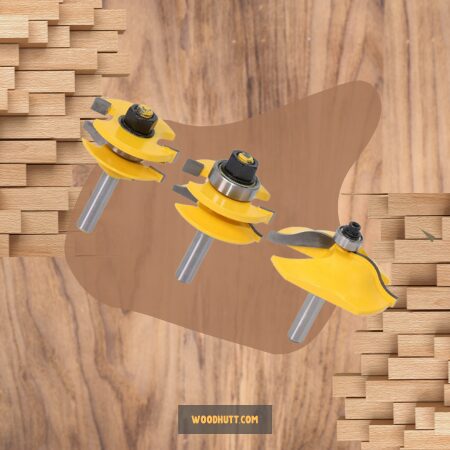 Raised panel bits are also extremely useful for some purposes. With the help of this router extension, you are able to make panel doors and frames yourself. You don't need the advice of any professional in this context.
How to connect this router bit? These bits are particularly connected with the bearing and also secured with the help of bolt on the top. But before using these bits, you must make sure that the bolt is tightly screwed. This will help you to cut the woods very smoothly. And keep in mind that these should not be loosened when you are working on this.
Final Verdict
After reading this whole guide; we can say that you have learned what different types of router bits are used for? You have also learned how to use these bits. Now, you can create virtually anything if you will use wood as a material. So, we recommend you to go ahead, start experimenting as well as start creating very amazing wooden furniture, contraption, and some really impressive decorative ornaments. These bits will help you create any type of design without any serious hard work and inconvenience.
Here, we have all from the subject how to use wood router bits. We hope that you will learn more with the help of this guide how to use wood router bits. After reading this guide, if you have any question or query, then, you can put on us in the comments below.