As a professional or an expert, you all have some know-how about the router bits. And I must say that you are waiting for knowing all of the router bits with different functionalities. As you already know about various router bits that are used for cutting, grooving, rebating purpose.
Being a part of the woodwork, you need all the tools to increase your productivity and quality. To enhance the growth of shop, you must need to do all work (making different cuts and objects) related to the wood. For this, you need to know about all the tools.
Today, I am going to tell you about How to use a bullnose router bit? A bullnose router bit is also very simple and interesting like grooving bits and rabbeting bits.
Commonly used for making edges on everything like slots divider in desk drawers etc. Also used for making bead profiles on the edges.
There are many ways of making bullnose edges like by using round-over router bit and beading router bit, but bullnose router bit is the best one which I also use for my woodwork.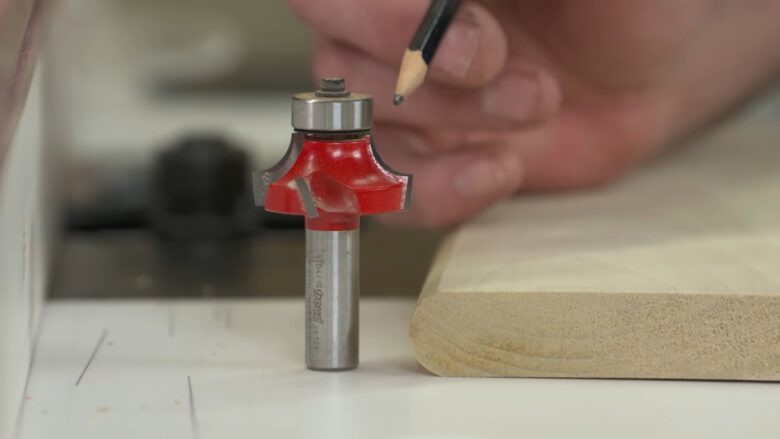 There are many advantages of this bit over a round-over bit. If you are interested and wanted to know about them, then read the advantages of the bullnose router bit.
Advantages
The first advantage is that it is efficient than Roundover bit. You think that efficient in which terms? If you are going to make several bullnose edges and you don't have enough time to spend then you can use bullnose router bit because Rounderover bit made bullnose edge in two passes and bullnose bit made in a single pass which consumes less time.
The second advantage is that you can easily get a rounded edge without a small flat spot at the top of the radius. You can't do this with a round-over bit because it takes time and could be difficult to cut them properly.
Types of the Bullnose Router Bit
After knowing about the advantages of bullnose bit, you want to know about types. A question arises, which type of bullnose bit you want? It's up to you. Just read the types and then you will be able to decide that what is your need? Then you can easily get the answer. Each type has its purpose and quality. There are two types of bullnose bit which I am going to discuss.
Bearing guided bullnose router bit
This type of bullnose router bit (54-520 to 54-525) used for template (shape, outline) routing. The bearing makes setting fence easy and fast and also perfect for use in the router table.

Used for making bullnose edges of the curved pieces. If you require these types of edges then bearing guided is best.
Non-bearing guided bullnose router bit
Non-bearing guided (54-502 to 54-510) are those that don't have bears. You can use them in CNC machines. If you want to make edges of the tight places then this type of bullnose bit is a good choice. Identifying the thickness of wood become easy due to the bit's bead height.

Each style/type have six different sizes from ¼ inch to 1-1/8 inch in diameter. Both types are used in workshops. You can choose any type. It's up to you.

If you don't have any bullnose router bit then what are you waiting for? buy now because it's a good thing and very beneficial. You can buy a single bitsingle bit and buy bullnose router bit setsbuy bullnose router bit sets.
Tools require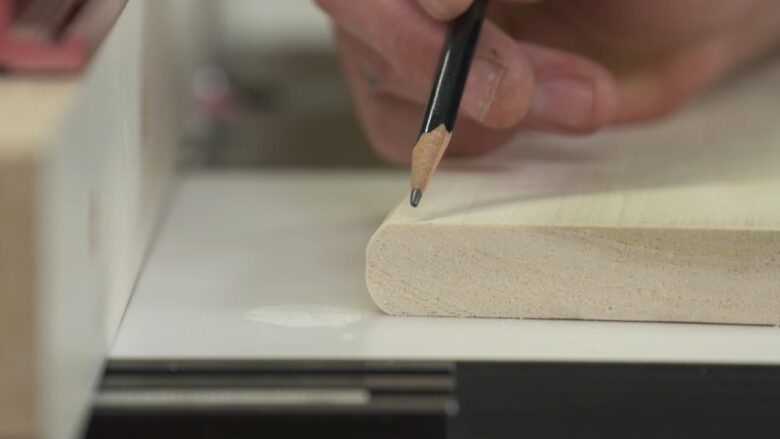 Before starting, you have to know about the tools which are required for this purpose. Some tools are same or commonly used.
Here, I will tell you about the required tools which are common or every craftsman have on his shop and some are additional. May be these tools are not available in your workshop, so you need to buy them.
Bullnose router bit (any type you want, I am using bearing guided bit)
Ruler
Router table
Wood
Pencil
How to make a curved bullnose with a bullnose router bit?
Now here is the simple technique of how to use bullnose router bit? This is a very easy and simple technique.
If you understand how to use a bullnose bit then you can easily make any type of edges to the shelves, floors, windows, etc.
Follow these steps to make curved bullnose edges.
Step 1:
The first step is to take a large piece of wood, a pencil, and a ruler, and mark a curve shape with a pencil and measuring ruler on wood.
Step 2:
Now, cut the marked wood with any tool you have for cutting and give it to the shape of the curve. Make sure that the cutting would be clear and precise.
Step 3:
Take a bearing guided bit for curved bullnose. Place the bit into the routing table and set it according to your radius. Make sure that bearing bit would be below the mark where it is fixed.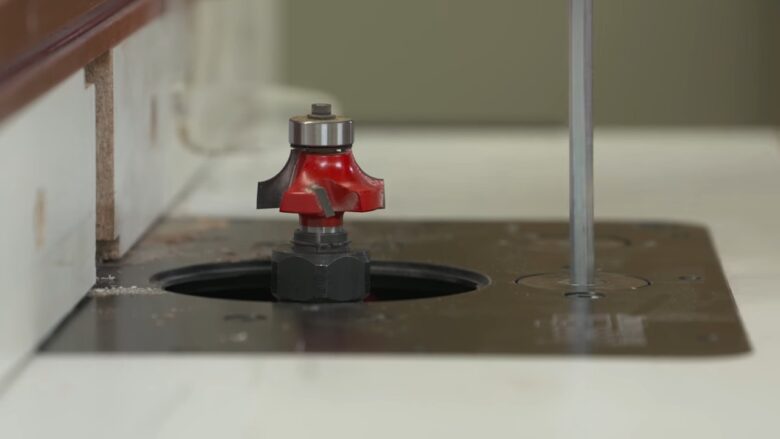 Step 4:
Now move the piece of curve wood along the bearing bit. And see the results. Gradually move the bit upward for more and clear bullnose. Do this work till you get your desired shape of bullnose edges.
Step 5:
If you see that your bullnose is ready then clean the curve wood with the help of sandpaper. Now you can see that your curved bullnose looks very well. Curved bullnose is ready.
These steps are very easy and understandable. I hope this will help you a lot. Experts will easily get this but if you are a newbie then it would be a little bit difficult for you. You need a lot of practice.
Before doing it on the project, must practice it on the rough piece of wood. This would be beneficial for you.
Now it's your turn. Go on Amazon and buy these tools and make your work remarkable.
Conclusion
This article covers all the aspect related to bullnose such as advantages, types, and method of using. Now you can say that you know how to use a bullnose bit. You can make incredible things by using both type of bullnose router bit.
Hopefully, you learn many things and enjoy this a lot. It also increases your skills by doing a lot of work on it. I am very glad to share my thoughts, research, and experience with you. It's time to start using bullnose bits. If you learn anything from this and enjoy this then share your feelings and experience with us. Best of luck with your work!
Related Articles:
Best Router Bits Sets | MLCS, Freud, and Yonico Router Bits
How to use a dovetail router bit?
How to Use Wood Router Bits | Router Bits for Beginners
Best Router Table to buy | Skil, Bosch, Kreg, Bench Dog Review