Computer Numerical Control Machines, which are more popularly known as CNC machines are an essential part of manufacturing and industrial units. They have wide usage in several industrial woodwork and machine work.
Choosing the best and most economic CNC machine for your workshop can be a tough task, considering the wide range of choices available in the market. While there are several internal and external factors to be considered as well.
This article aims to give you the best products in the market which are readily available.
So leave aside your worries and focus ahead to make the best choice!
Top Budget CNC Machines Reviews
1. JFT 3040 3 Axis CNC Machine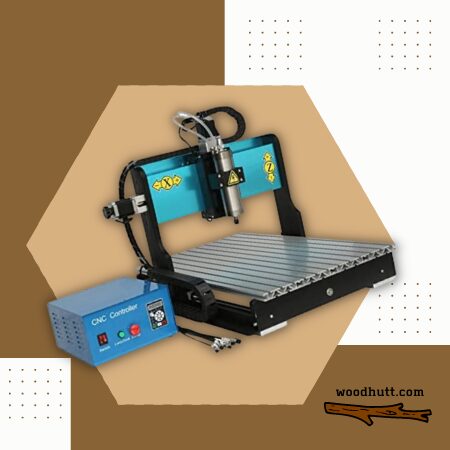 A very popular and budget-friendly CNC machine that made it to the top of this list is the JFT 3040 3-Axis Machine. It has a sturdy built which increases its efficiency on metals and provides good support to the structure while being used. The externally hardened Aluminium gantry gives the structure strength and stability.
Features:
This CNC Machine has a really good work area of 558mm x 350mm which provides sufficient space to work efficiently.
Another key feature is that the CNC Cutter is water-cooled which increases the operation time of the machine.
As an added technical advantage of this CNC engraving machine, it accommodates the majority of software such as the ArtCAM Software and CopperCAM also. This allows the user to widen his scope.
It also has two-phase stepper motors which provide the required torque of 0.59NM in the operation process.
This CNC machine shows a good combination of Power and Speed.
The XYZ axes are arranged according to the travel limit switch to reduce the operation process trouble.
Its single drawback is that it needs to be monitored during the operation process. Thus, altogether this industrial-grade machine is a great choice with several tools all-in-one.
2. Desktop CNC Router Machine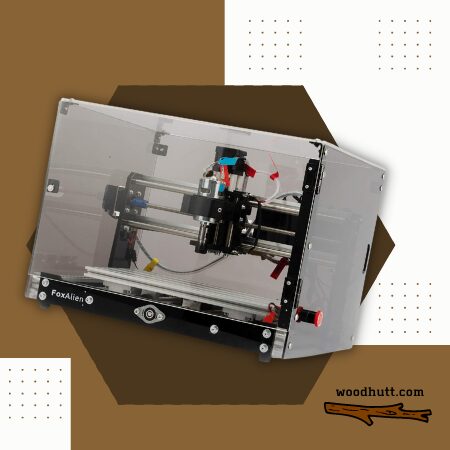 The Second CNC Machine which made it on this list is the Desktop CNC Router Machine. The most economical machine on this list, it is a good choice if you have a low budget on hand. This entry-level CNC router is built perfectly well for beginners. It is safe, sturdy, durable, and simple to understand and operate.
There is an external cover that provides it safety and security from dust, harmful particles and keeps it clean. Another added benefit is that it comes pre-installed from Factory and does not require much time for installation.
Features:
It has a Transparent and aesthetic enclosure that enables a user to watch the engraving process.
It is an entry-level CNC router that is made for beginners.
It can be used for carving on several different types of materials, which include plastic wood, metal, etc.
Its Control Board is technologically adept and supports Windows XP, 7/8/10, and Linux OS.
The control board is based on GRBL software, which is upgraded time-to-time.
3. BobsCNC Evolution 3 CNC Router Kit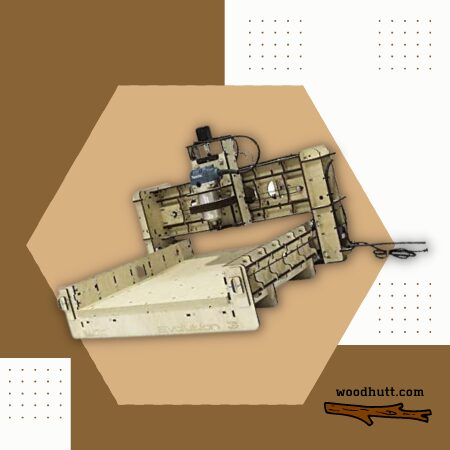 The next sophisticated, powerful and Budget-friendly CNC Machine is the BobsCNC Evolution 3 CNC Router Kit. It is one of the most popular and in-demand products at the entry-level in the market.
This machine is a good and balanced option from a Beginner's perspective. It covers all the basic aspects and has everything explained clearly for any beginner to operate.
This Engraving kit is stable, sturdy, well-built, and durable. Its popularity is due to its low cost, good customer support, post-purchase support service, and its easily adaptable Human-to-machine interface.
If you have a good budget on hand and require several functions and operations then it is the perfect fit for your Workshop.
Features:
It is easy to assemble this CNC machine due to its basic nature and built.
The design of this CNC Machine is Compact and suitable for a wide array of tasks.
The instruction manual is understandable from a beginner's point of view.
The only drawbacks are that It produces a considerable amount of noise during the operation process and it is more suited to entry-level work as compared to professional-level work.
Thus all together it is the best choice if you want a budget-friendly, size-saving machine.
4. MYSWEETY CNC 3018Pro MAX Engraver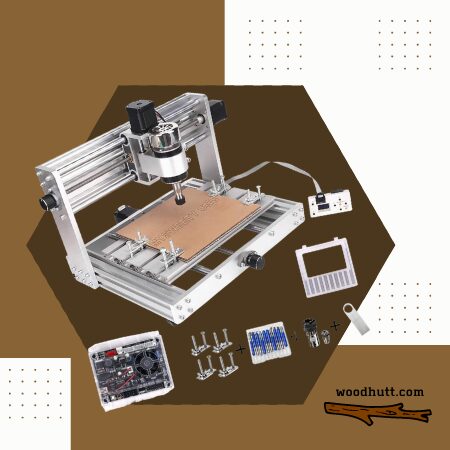 The third popular entry-level CNC machine which made it to this list is the MYSWEETY CNC 3018Pro MAX Engraver. It is an upgraded version of the 3018-PRO Engraver machine.
Inbuilt with the GRBL Control software and a sufficient working area of 30 x 18 x 4.5 cm it is an efficient and suitable choice. This CNC machine also has a 200W powered Spindle motor which works at a speed of 12000 rpm, making it a good combination of Speed and Power.
Features:
The CNC 3018pro MAX Engrave supports Windows XP / Windows 7/ Windows 8 and Windows 10 OS.
It also has a 52mm diameter air-cooled main shaft which is rated at 200W and the maximum power limit is 300W.
The frame of this engraving body is entirely made of Aluminium metal which provides it a stable and light body.
In this CNC machine, the XYZ components have been processed by CNC giving it high strength, and a non-aluminum plate splicing is done.
The XYZ components have high precision.
The New Control Board contains an Integrated Driver Chip, a Heat Sink, and an External Fan.
The machine has a sturdy external Casing that provides strength and extends the life of the Control Board.
It comes with sufficient protection and a warranty of 12 months.
In the end, we can say that packed with such amazing features, it is a good choice at a pocket-friendly price.
5. Cenoz Upgrade CNC Machine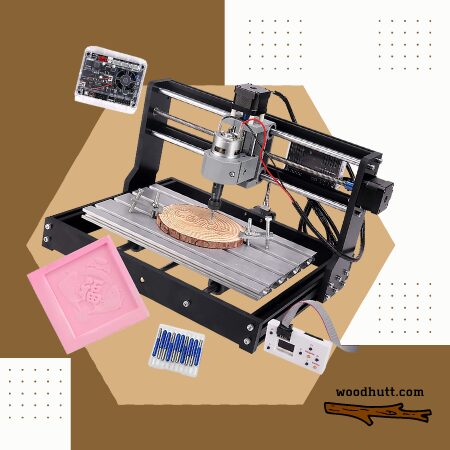 The last product on this list is the Cenoz Upgrade CNC Machine which is packed with back-to-back useful and efficient features. It can be quickly assembled and hardly requires 15-20 minutes maximum.  Inbuilt with the latest Control Board it is a perfect machine for your home and office as well.
It has more precision, accuracy, and power than its previous version, making it more efficient and productive. The latest version includes an Integrated Driver chip, External fan, fixed heat Sink and it is well-built and sturdy.
Features:
It supports the Picture format of JPEG/PNG/ BMP and JPG.
It has Intelligent software which consists of a three-axis control board.
It supports Windows 7/Windows 8 and Linux Operating Systems.
The Setup of this CNC machine is Quick, Easy, and Hassle-Free.
It is a Good combination of precision, power, and accuracy.
A minor drawback is that the Size is limited in terms of what it can produce. But all in all, it is a good choice if you are looking for a suitable machine at a pocket-friendly price.
Buyer's Guide To Buy The Best CNC Machine For Your Work
We have traversed the list of the Best and Cheap CNC machines available in the market. But, before going ahead and choosing the perfect one to suit your requirements, there are several factors which you must know. They are important to be considered and looked at beforehand.
These factors constitute our Buyer's Guide. They range from the price, quality, and compactness to the Software upgradability potential of that machine.
However, the most important factor which you should look for while buying a CNC machine is its parts, its functions, and the Emergency Stop Button. This prior knowledge will help you in the long run and will ensure that you can operate the machine smoothly and hassle-free.
Without much ado, let us have a look at some of the influencing factors.
Price
The first and foremost important factor is the Price of the CNC machine which should be taken into consideration.
The price should be decided upon the work requirements and the output as well as the efficiency of the machine so that you don't end up investing a lot for lesser output.
There are several different price ranges, based upon the size and functions of the machine, they range from entry-level priced at $1000-$3000, professional CNC router at $5000-$10,000, and 3-Axis, 5 Axis CNC machines at  $ 15000-$50000.
Thus before investing in a CNC machine you should take a good look at your requirements and choose the most suitable one.
Efficiency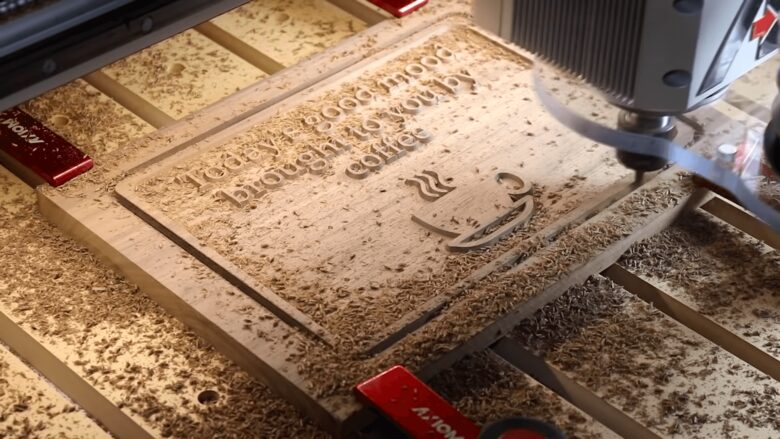 Efficiency or the ability to produce the required amount of work in an estimated time is a contributing factor. It is also important from a buyer's point of view because it affects your work output drastically.
While some simple, entry-level machines may take a longer time to complete a task, an industry-level CNC machine would complete that task much quickly because of its design and ability. Thus it is necessary to take into account the efficiency of the machine.
It also depends on the fact that where is the machine being used. Whether it is a casual creative modeling and engraving or its industry-related tool-making process.
User Machining Needs
Your machine requirements also play a big role in the type of CNC machine suitable for your workshop.
The amount of precision needed to make a certain tool, the size of the tool to be made, the material of the workpiece, accuracy, and the output required per hour are important contributing factors that should be kept in mind and understood first.
When you have a good knowledge of these factors, then it becomes easy for you to decide which machine should be bought. Several CNC machines place a variety of options in one machine while some are simple and basic.
So you have to be aware of your needs before deciding upon the choice,
Software Upgradability
One more important factor, from a buyer's point of view, is Software upgradability. There is an array of software available in the market which are upgraded every year to better software and technology
It becomes quite necessary to take into account this fact, that if you are investing in a good CNC machine then it should not become obsolete in a short period. It should be flexible enough to get updated along with the emerging technologies.
Compactness
Another contributing factor is the Compactness of a machine. How compact and space-saving it is, the adjustability of the machine, all these factors contribute in the long run.
Before purchasing a CNC machine it is necessary to know the size and space available so that the appropriate size machine can be bought. The CNC machines come in three different sizes: small, medium, and large.
Thus an accurate estimation of the space available for putting the machine will go a long way in solving your worries.
Durability
The durability of a CNC machine is also an important contributing factor. How long the machine shall work, when shall it require service and maintenance, these factors contribute to maintaining the durability of the CNC machine.
Before purchasing the CNC machine, it is better to understand the working, parts, and their maintenance as well as the service they require. Thus you should look for a more durable machine.
Quality of Marking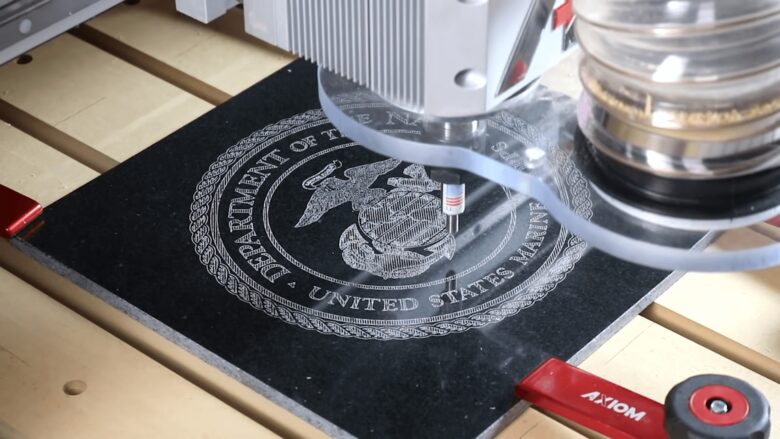 The last factor to consider is the Quality of marking. The marking speed of a machine is aligned according to the speed of the machining center and it helps to guide the tool over raw, uneven surfaces.
There are only a few high-quality marking machines, which give an accurate estimation of the marking of parts. So if your objective is to produce high-quality, precision tools for measurement then you have to purchase a High-quality marking machine.
Conclusion
Well, there you are. You just came across the 5 best and cheap CNC Machines available in the market. Each of these machines has a set of features that are so irresistible that you might feel like buying all, But before giving you the green signal, there are a few factors which you should consider knowing.
The efficiency, Software Upgradability, Quality of the Marking, Durability, Compactness of the machine are important to keep in mind.  Even if you don't find all these factors in One machine, choose the one which has the maximum positive factors available.
Altogether choice for a good CNC machine for giving shape to your creativity can differ from individual to individual. But the factors which remain constant are its Durability, Software upgradability, and Price. These are important to be considered.
So take your time, understand your requirements, look for the features wisely and then make your choice.
FAQs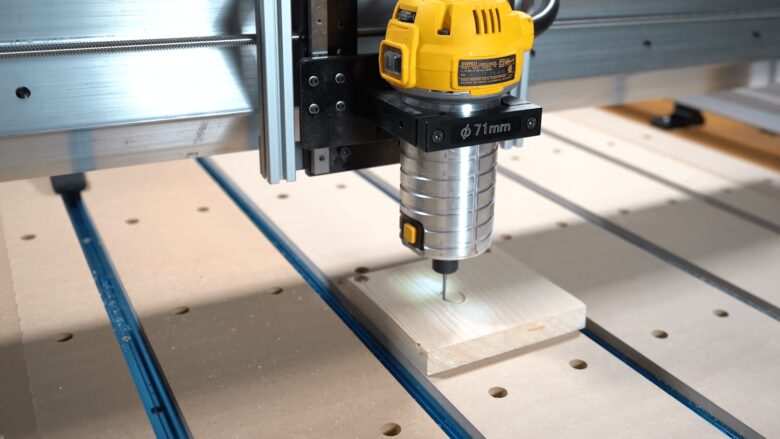 What is the 5 axis on a CNC machine?
The 5 axes on a CNC machine are termed after the number of directions in which the cutting tool can move. In a 5 axis machining center machine the tool moves across the X, Y, Z linear axes and it rotates on the A and B axes also. This enables the machine to approach the workpiece from any direction.
These 5 axes CNC Machines are the most expensive CNC machines to purchase, due to their high level of sophistication and highly precise and accurate results.
How Can I Connect a CNC Machine to my Computer?
First You have to download the software required to control a CNC machine on your computer. then the computer is plugged into a motion controller board using a USB Cable or ethernet connection.
In the next step, connect the motion Control Board to the stepper drives. The stepper drive contains the connections to all the motors.
Take a look at these CNC machines also: