If you are a beginner and wanted to know how to notch wood with a router then you are at the right place. For newbies, notching wood would be a difficult task to understand. So don't worry, I am here to overcome your problem of notching wood.
Notching wood is used for strengthening your joints. Its basic purpose is to give you support and inflexibility to your wooden structure. If your work looks nice and attractive then it will be good but if it doesn't seem attractive then don't worry because its main purpose is to give support to the framework. Mainly used for bookshelves, side-table bases, etc. Are you ready for knowing how to notch wood with a router?
Before beginning first read this:
How deep your notching wood should be?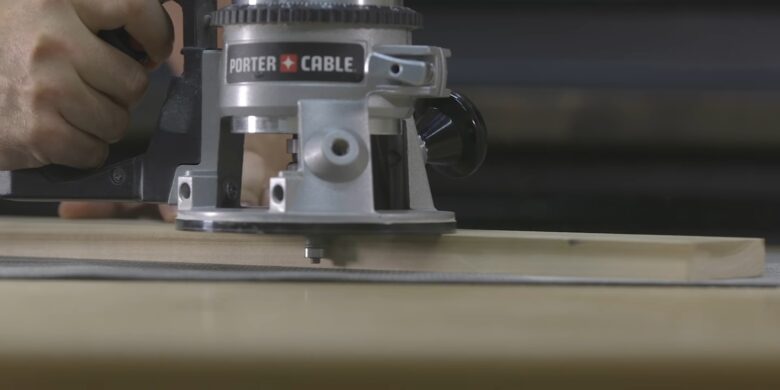 The depth of notching wood depends on the type of joint. First, recognize your joint then decide. As you know that bigger structures or wood frameworks would be heavy if we notch them so, try to put your proper attention to those structures. If you face this case they don't need to notch deeper.
One more main point is that your depth also depends on the position of your notch. If your load is too heavy and you are notching on the edge of the wood framework, your support will crack down. To avoid this problem first decide the position of the notch on the wood and then start routing or drilling.
You can also mathematically decide this. From this point of view, you can measure before notching. If your framework is smaller then depending on the joint 2 by 4 notching is useful and if your structure is bigger then 2 by 2 notching provides strong support.
Now here we will start with how to notch wood with a router?
Require tools for notching wood
Tools used by every craftsman to cut a notch in a wood with a router are:
Router
Marking knife
Safety masks
Measuring tapes
Sandpaper
Clamps
Hammer
Sharp chisel
Read Also: Best Paints for Wood Crafts
How to notch wood with a router?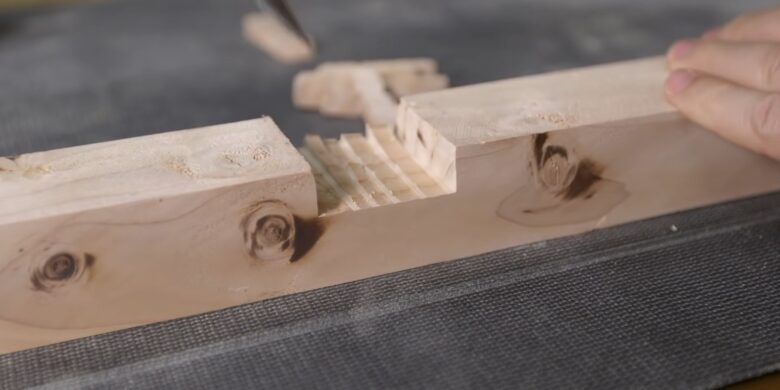 Cutting notch with a router passes through multiple steps. Follow these steps to notch wood. Let's BEGIN!
Step 1:
The first thing you require is the best wood router to notch the wood. A router is the most useful and able woodworking tool. Take a wood structure and place on the workbench with the help of clamps.
Step 2:
Now set the depth of your notch according to the above-mentioned methods and mark with the marking knife properly. Be careful during marking because your notch depends on the proper depth.
Step 3:
Now start your router and start routing on the marks. Cutting the corners of the wood would be difficult with a router so use a hammer. After notching with the router remove all extra pieces of wood with the help of a hammer. Remove extra dust with the help of a sharp chisel and smoothen it.
Step 4:
Now make notches on every side of the framework and do the same work and give it a final cut. Your notch is ready.
Note: if you have a router table then this will be a good idea. But when you are using the router for notching you will face the problem of the are because you require a large surface area for the bigger wood framework.
Final verdict
This article covers all the basic things about notching wood with a router. This guide will help you to learn and understand how to notch
wood with a router
. Beneficial for the newbies to understand. I properly cover all the points related to this topic. If you have any queries or questions related to the
notching wood
, you can ask in the comment section. Best of luck with your work. Thank you!