I received a mail yesterday in which one new craftsman in this work asks, what kind of router bit to trim laminate? Mostly woodworker doesn't know about the perfect router bit used for laminating. Many router bits can do multiple functionalities. You need the right router bit for your work.
So, I thought to write an article on this topic for all of you who wants to know what kind of router bit is perfect for trimming laminated material.
Trim laminated material seems to be very tough or hard for the first time, and maybe you will face the problem of the teardown. This problem will be solved by choosing the right router bit. So don't worry because I am here to solve your problem.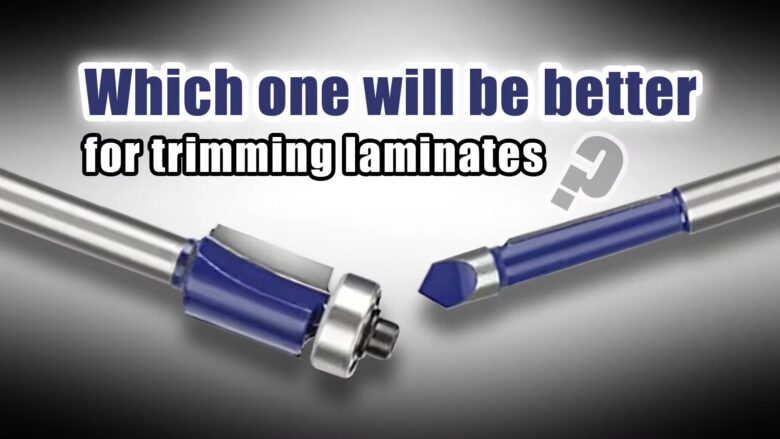 Before discussing the kind of router bit used for laminate wood, I will tell you about the important things to consider when choosing the specific router bit.
First thing you have to choose is the material of the bit you are going to use.
There are two types of material used to make any router bit. One of them is steel and the other one is carbide. Both have their functions. Before choosing any router bit must consider whether you want a steel router bit or carbide router bit.
Steel router bit
Most of the time, steel router bits need sharpening and are usually used for laminating. This could seem annoying to sharpen. Using the steel router bit, you must have the ability to maintain the cut. You can easily buy it because it is more affordable than the carbide router bit.
Carbide router bit
The Carbide router bit has many advantages over the steel router bit. Perfect for laminating purposes. I also use this material and recommend you. As I said it requires the right router bit and accurate cut, so, carbide router bit easily cut the sensitive material. This tool is expensive but it is very useful.
Here I will tell you what kind of router bit to trim laminate?
Two popular router bits to trim laminate.
One specific task can be done by one or more router bits. For trim laminating, there are two most popular router bits used. These router bits are:
1. Flush trim router bit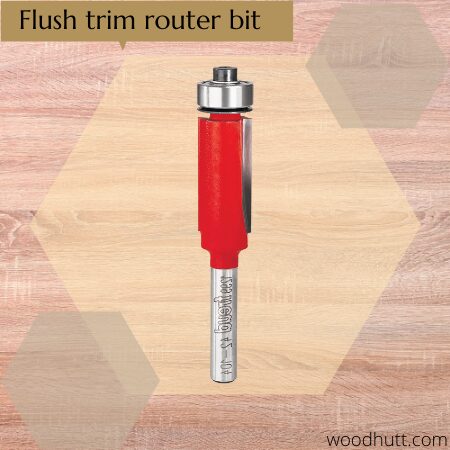 One of the new laminate trim bits reduces time and irritation and rout the edge flush and rounded in a single pass. Mainly used to trim plastic laminate edges that require hours for completing the work nicely.
These bits have a bearing that cuts the edges along the side of the material. Design to trim the laminate countertops, Formica, etc. Gives a high-quality product. Freud 1/16 inch radius laminate trim bit with ¼ shank replaces Amana's bit.
This laminate bit can be used with handheld routers and table-mounted routers. Item weight is 1.6 ounces. The material used for this bit is carbide. It's Unique because of the pilot bearings.
Pros
High quality

Compatible

Reduce your time
Recommendation: If you want to trim laminate countertop, edges then flush trim router bit is the best option. I also use this router bit many times and satisfied with its work. I will recommend you to buy this. You will love this.
2. Chamfer router bit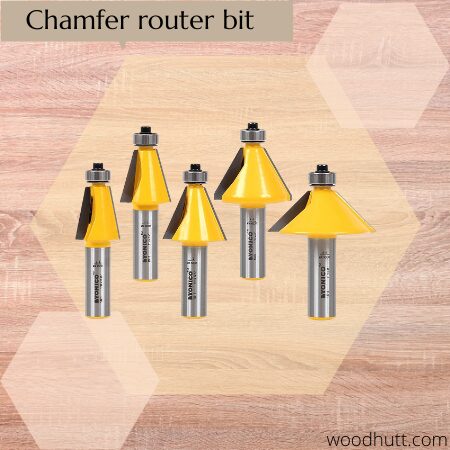 Chamfer bits are also known as beveled blade bits. Normally cone-shaped bits look like a top. A quality router bit that gives you a quality product. ½" shank make 45° bevel cuts with Yonico 13107 chamfer router bit.
Item weight is 4.8 ounces. Also made up of carbide. This router bit is also used with handheld routers. If you are trying to do this bit on a table without bearings then be careful. Adds a great look to the project.

Pros
Affordable

Lifetime warranty

Good quality
Cons
I haven't seen any cons yet
Recommendation: worked great. Highly recommended. This router bit delivered good performance at a fair price. I am also satisfied with this router bit and you will also feel its worth.
Conclusion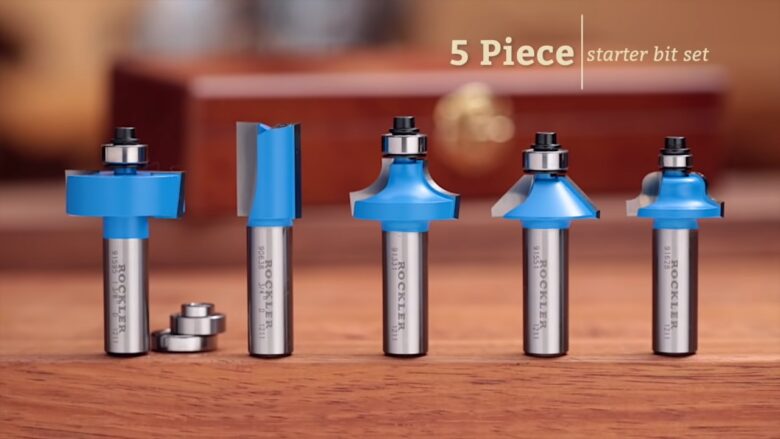 In this article, I tried my best to cover all the things related to the laminate router bits. As you know these router bits are used for the highly sensitive material. There are many router bits used for laminated material with different shank sizes so you can easily buy the desired bit from amazon.
Buy the above-mentioned router bits, I am sure that you will be happy with these bits. I hope that this information will be enough for buying. If you have any queries related to this topic or have any questions then you are welcome to ask in the comment section. Enjoy your work, stay happy and Best of luck!
Related Articles
How to use a laminate router bit
Best Router Bits Sets | MLCS, Freud, and Yonico Router Bits
How to use a dovetail router bit?
How to Use Wood Router Bits | Router Bits for Beginners
How to use a bullnose router bit?
How to use a tongue and groove router bit?