Many craftsmen do woodwork as a hobby and wanting to make interesting and new things. Ideas always come from previous work. Woodwork is done in the past with hands which become more difficult and complex at that time. Due to the router bits, everything becomes more easy and simpler. New tools and bits make woodwork comfortable and fast.
I am here to tell you about those bits and their functionality. Now, you can make signs on your wood by using router bits instead of hands. You can do this work with multiple router bits. Today, I am going to tell you what router bit to use for sign making.
As you know sign making is a very interesting thing in woodwork and every craftsman wanted to make them. Experts have a grip on this work but this is a new thing for the newbies. You can make signs for doors, you can write names and gift it to someone as I did. I wanted to share my story with you.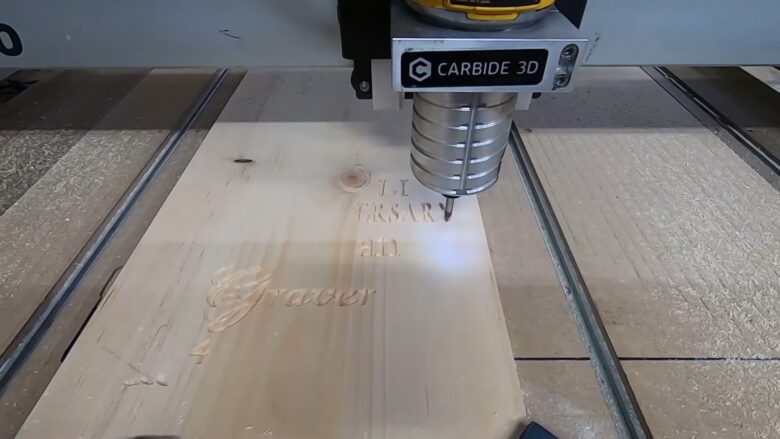 One day, I was busy in some research and my wife said that she wanted something from me. I said what? She said that you make many items of wood, but you didn't make anything for me. I said that tell me what you want? She said that write my name on a piece of wood. Then I made it for her. That was a great experience because I did it for my love. You also can do it and give it to your loved ones. This will also help you to advertise your business.
What router bit to use for sign making?
Many bits are used for sign making. You can draw symbols, write letters, addresses, etc. Now, I am going to discussing each router bit one by one.
Comparison of the Best Router Bit For Sign Making
| Product Name | Weight | Size | Price |
| --- | --- | --- | --- |
| Whiteside Router Bits | 1 Pound | 2 Pack | |
| Profile router bit | 3.2 ounces | 2mm | |
| Groove Bit with 90° | 0.64 ounces | 0.1mm tip | |
| Straight Spiral up Cut | 1.6 ounces | 2mm | |
1. Whiteside SC50 – Best Router Bit for Sign Making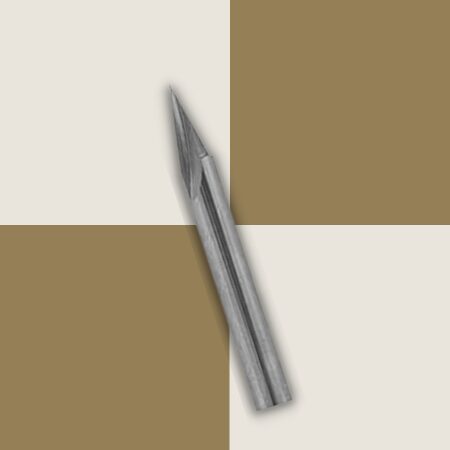 Pros
Good quality.
Great for fine lines
Compatible
Cons
Don't go too deep, otherwise, you will break the point.
Recommendation: I also use this router bit in my workshop. The quality is fantastic and great for detail work. You will be happy and satisfied with this bit. I will recommend you to buy this router bit. This will help you in your work.
2. Profile Router Bit – Best Router Bit for Carving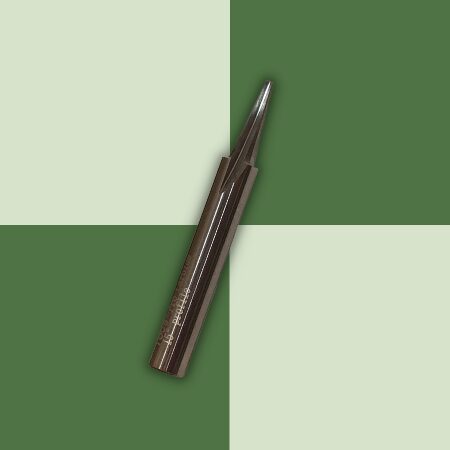 Features of the profile router bit are that it is a solid carbide having ¼ shank with 15° Flat tip profile. Used for outlining. Profile bit used for making sings cut thick than the whiteside SC50. Item weight is 3.2 ounces.
Through this type of bit, you can make a clean line. You can make different kinds of signs with this. Maybe you seem difficult in first use, but after practice, this will give a fine cut.
One of the new router bits for carving, which makes your work perfect and desirable. Also available at a reasonable price. After using the profile bit, you would say that it is the best one and worked great.
Pros
Reasonable price
Durable
Sharpness
 Recommendation: A new bit, you should try this. A great bit for the price. A sharp bit that easily cut your wood. One of the bits that I will recommend you is the profile bit. I completed me mostly work of sign making with this bit.
3. Double-sided 60° and 90° V-groove Router Bit – Best Easy To Use Router Bit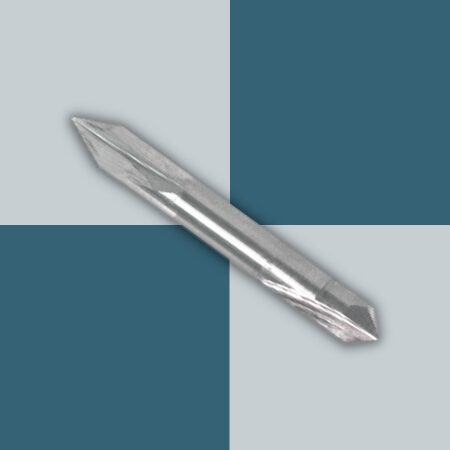 Double-sided 60° and 90° V-groove bit give two different cuts. One side gives a 60° cut and the other side gives a 90° cut. You can buy a separate bit of 60° and 90°, also you can buy one bit that has both sided.
Made with the material of solid carbide having shank diameter 3.175mm (0.125 inches), tip diameter 0.1mm (0.004 inches). The total length of this bit is 38mm (1.496 inches). Mainly used for carving and marking of stainless steel, aluminum, brass, medium-density fiberboard, wood panels, plastics, and many other soft Sticky materials.
A long-lasting router bit than others carving tools. Its sharper cutting edge gives a clean cut. One of the best thing in this router bit is its unique V design, which removes the amount of material from the end.
Item weight is 0.64 ounces with 1.5×0.1×0.1 inches product dimensions having a size of 0.1mm. Having a pointed tip. Also used to drill small holes in plastic boxes to allow ventilation.
Pros
Easy to install
Easy to use
Great bit for the price
Durable
Good quality
Cons
Not a ¼ inch shank, so it doesn't fit in a standard ¼ inch collection.
Recommendation: Double-sided bit which performs two tasks with a single bit. I recommend this router bit to my friend and he says that this V-bit is the best one. I highly recommend these for every craftsman who needed small bits with great functionality.
4. Straight Spiral Up Cut
Another new bit used for carving is the spiral up-cut with 1/4 inch shank and 1/8 inch cutting diameter, ½ inch cutting length. The total length for this bit is 2 inch. Made up of solid carbide.
The spiral bit used for many purposes such as grooving, carving, dados, etc. when you using this bit then you would say that it is a good one rather than the straight bit. You can use this router bit with a plunge router, Bosch router, etc. item weight is 1.6 ounces.
Gives a clean and fast cut. Available in different sizes and types. A quality product with reasonable price. Spiral up-cut bit gives the straight cut.
Pros
Quality bit
Reasonable price
Recommendation: A best carving router bit used for sign making. Highly recommended because of its specifications and functionality. You will be amazed by its Up-cut functionality. Doing great work. You must try this.
All of the above-mentioned router bits are used for sign making. You can use only one bit and also use set of these bits. Each router bit gives a unique shape with different depth and style as you read in the article. If you don't have these bits then go on amazon and buy now.
When you have all of these bits then first work you have to do is that take a piece of wood and cut with all bits one by one, as you see in the picture. You can see the difference and would be able to choose which cut you want on your signs.
First, try to do work on a rough piece of wood and then use them on your project. This will help you to prevent your working wood from damage.
Conclusion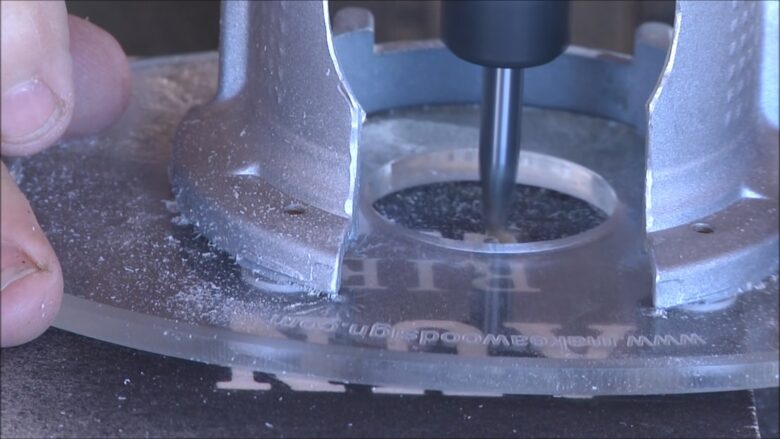 This article covers all the aspects related to the sign making topic. This will help you to make different and unique things. This idea arises so many ideas and concepts in mind. This will also increase your creativity level and productivity.
I hope that you learn many things from this article and ready to do it yourself. I recommend you to buy all of the above-mentioned router bits. I am sure that you will be happy about this. If you have any query related to this then you are welcoming to ask them. Share your ideas and experience and what you learn from this and how this article helps you? Now it's your time. Best of luck!
Related Articles:
Best Router Bits Sets | MLCS, Freud, and Yonico Router Bits
How to use a dovetail router bit?
How to Use Wood Router Bits | Router Bits for Beginners
How to use a bullnose router bit?